Editors handpick every product that we feature. We may earn commission from the links on this page.
7 Best Full-Coverage Foundations That Actually Look Natural
Not one of these will leave you looking like the Cryptkeeper.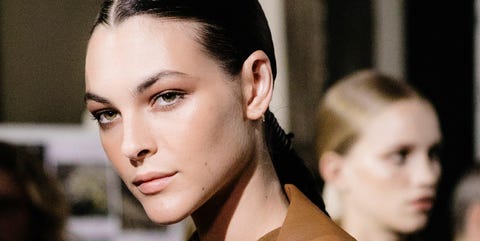 Rosdiana Ciaravolo
Getty Images
Barely there, no-makeup makeup is all fine and dandy...if you're #blessed with preternaturally clear, smooth, never-seen-a-zit skin (in which case GOOD FOR YOU! Now please go away). For everyone else, there's full-coverage foundation.
And I'm not talkin' about the formulas that give full-coverage foundation a bad rap—you know, the chalky, heavy, thick foundations of your junior high days—but the creamy, ultra-blendable formulas of today, which manage to cover acne, dark marks, redness, and scars with one thin layer. Don't believe this voodoo exists? Check out my favorite seven formulas for every skin type, ahead.
This content is created and maintained by a third party, and imported onto this page to help users provide their email addresses. You may be able to find more information about this and similar content at piano.io