Microcurrent Facial Devices: How They Work and Which to Use
Give your face a workout with these editor-approved microcurrent gadgets.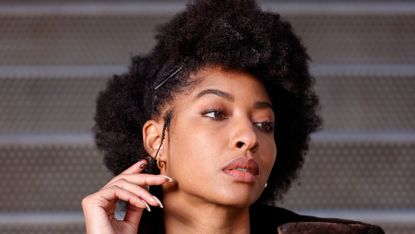 (Image credit: Arturo Holmes)
Not quite ready to go under the knife for a facelift, but can't bear the idea of wearing your hair in a painfully tight snatched ponytail another day? Enter: the best microcurrent facial devices. While medical-grade machines are used to lift and tone during professional facials, at-home innovations have changed the game. Brands like NuFace, Foreo, and Ziip (to name a few) have whipped up handheld tools that give similar results. "Microcurrent therapy uses low-level electric voltage to stimulate the muscles in the face," explains board-certified dermatologist Dr. Karen Lal. It feels a little bit like an under-the-skin twitch, but the thought is that it's like a little workout for your face. The result? A tighter-looking, more sculpted complexion.
But let's be real: at-home microcurrent devices are expensive. If you're going to shell out a couple hundred dollars, you want to be sure that the tool is worth the hype—and know exactly how to use it. Below, we're explaining exactly what microcurrent devices do, who they work best for, how to incorporate them into your skincare routine, and the best at-home microcurrent devices to shop.
The Benefits of Microcurrent Therapy
As time goes on, the muscle system that coordinates our facial expressions becomes weaker, leading to sagging and drooping. "This therapy stimulates this system, causing the muscles to perk up. This therapy is often used in physical therapy and has been shown in studies to promote wound healing," Dr. Lal says.
While an in-office treatment will offer more dramatic results, regular at-home microcurrent treatments can result in tighter, more lifted-looking skin.
How to Use an At-Home Microcurrent Device
While instructions for how to use microcurrent facial devices will vary from product to product, there are a few commonalities. You'll always want to start with clean skin. After washing your face, apply the conductive gel that accompanies your tool. The jelly-like activator is key—it helps the microcurrent reach your muscles.
How Long Does It Take for At-Home Microcurrent Therapy to Work?
It's important to manage expectations when using a microcurrent device. While consistent use over time will create a lifted appearance, the results are not permanent. If you're looking for a one-and-done solution or dramatic fix, a face lift or injections are likely better options.
"Most facial massages will decrease inflammation, swelling, and provide some level of lift, all of which is temporary," says Dr. Lal. "Just like exercise, gains aren't made overnight and persistence is key."
The Difference Between At-Home and In-Office Treatments
"In office treatments are expensive and results are transient," warns Dr. Lal. "Most practitioners recommend a series of beginning treatments followed by maintenance treatments and the cost adds up."
While at-home devices aren't as powerful or targeted as in-office facials, they'll likely save you money in the long run. "For people who are persistent, they may prove to be more economical than in-office treatments," Dr. Lal says.
The Risks of Microcurrent Therapy
Microcurrent therapy is considered "relatively safe," according to 2021 research, and is pretty painless. But it's important to make sure you're still keeping up with the rest of your skincare routine. "People who have perfected creating a skincare regimen with SPF, a retinoid, and antioxidants that are looking for a low-risk way of improving skin firmness are good candidates for microcurrent therapy," says Dr. Lal.
The Best Microcurrent Facial Devices
The Best At-Home Microcurrent Device for Lifting
NuFACE Trinity Facial Toning Device
Dubbed the "five minute facelift," the NuFace is objectively one of the best microcurrent devices on the market. It's larger than most, which means it's going to cover more surface area and glide more naturally along the chin and cheek contours. It's also one of the most powerful at-home devices on the market, meaning it's genuinely the closest you can get to a salon treatment. Another thing to note: The base works with a handful of different attachments, so you can get specialized tops for your eye and lip area.
Pros: Powerful; Large
Cons: Gel can be drying
The Best Fast-Acting At-Home Microcurrent Device
This is my personal go-to—and I can't say enough positive things about the highly advanced tool. Designed by a combination of scientists, doctors, and skin experts, the Ziip is, in my humble opinion, the best in class. It leverages different wavelengths of nano current waveforms to target a variety of concerns, ranging from fine lines to skin texture to acne. Because all the science and tech talk can be ~moderately~ confusing, the brand launched an accompanying app to walk you through exactly what to do. The best part? Results are visible after three treatments. And, with consistent use, I've noticed that my skin looks tighter, plumper, and all-around glowier.
Pros: Fast-Acting; Easy to hold; Accompanying app
Cons: Expensive
The Best Multi-Purpose At-Home Microcurrent Device
While TheraBody is most well known for their percussive therapy, their new TheraFace does also contains a microcurrent attachment. I've reviewed the TheraFace extensively, and believe that it's honestly a great bargain. It really is like four different devices (percussive therapy, red light, blue light, and microcurrent) in one. The microcurrent ring needs to be used in tandem with the conductive gel and can be placed on three different settings. In my experience, the highest setting is very tolerable, but it's totally up to you.
Pros: Multi-purpose; Easy to use
Cons: Heavy
The Best Luxe At-Home Microcurrent Device
Face Gym's whole ethos is to work out your face in the same way you would work out your body—and that's exactly what this tool does. While it does come at a high price point, it's warranted. This baby has the most options on the market, with 10 different intensities to choose from. The prongs fit perfectly along the facial contours, including the brow area, and contract muscles like nothing else. You will want to apply a hefty amount of the conductor gel before you get to work. Once that's said and done, just focus on each area you'd like to lift for around 30 seconds.
Pros: Customizable; Powerful
Cons: Expensive
The Best At-Home Microcurrent Device for Travel
Sola Wave Advanced Red Light Therapy Skincare Wand
Chances are, you've seen this little LED light therapy device before. Reese Witherspoon, Sydney Sweeney, and Nicole Kidman have all showed it off social media. It's smaller and easier to travel with than the other options, but still packs in a powerful technology. The microcurrent will help tighten and lift—but that's just the start. This little guy also features red light therapy to fade discoloration, a massage feature that reduces puffiness, and a nice warming technology that will push your skincare products deeper into the skin.
Pros: Affordable; Multiple benefits
Cons: Not the strongest microcurrent
The Best At-Home Microcurrent Device With an App
First and foremost: I'm obsessed with this hot pink shade. But if I'm being honest, this little guy is just as good on the inside. It's designed with a special Anti-Shock System, which makes the whole microcurrent process a lot less, well, twitchy. It's also completely customizable, with five different intensities to choose from. Alas, it still gets better. The Foreo comes with an app login that gives everyone access to guided treatments, FAQs, and in-depth tutorials.
Pros: Powerful; Customizable; Comes with an app
Cons: Bulky
Meet the Dermatologist
Dr. Karan Lal is a board-certified dermatologist. Originally from New York City, he grew up in Queens and attended Hunter Science High School in Manhattan. He graduated summa cum laude from the New York Institute of Technology, where he completed a rigorous seven-year accelerated combined medical program. He was selected to be an academic medical scholar, during which he received a Master of Science in neuroscience and a scholarship for three years of medical school and graduate training. He was elected to the Sigma Sigma Phi and Psi Sigma Alpha medical honor societies. He completed his internal medicine internship at the University of Connecticut Medical Center where he was elected intern of the year. He completed a three-year dermatology residency at the University of Massachusetts, where he was elected chief resident. He continued on at the University of Massachusetts to complete a pediatric dermatology fellowship, where he gained an interest in vascular anomalies, pediatric laser, and dermatologic surgery of pediatric patients. Dr. Lal specializes in pediatric and adult dermatology, laser surgery, soft tissue filler augmentation, body sculpting, pigmentary abnormalities of the skin and enjoys treating patients from birth onwards.

Celebrity news, beauty, fashion advice, and fascinating features, delivered straight to your inbox!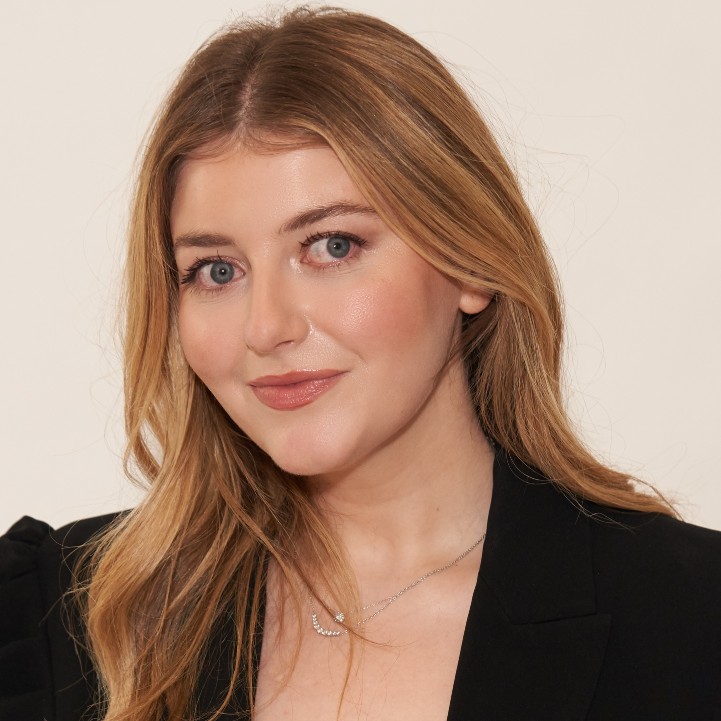 Samantha Holender is the Beauty Editor at Marie Claire, where she reports on the best new launches, dives into the science behind skincare, and keeps up with the latest trends in the beauty space. She has previously written for Us Weekly, Popsugar, Makeup.com, Skincare.com, and Philadelphia Wedding. Follow her on Instagram @samholender.