Sunday Riley's Vitamin C Serum Faded My Acne Scars in Weeks
My search for an effective brightening serum has finally ended.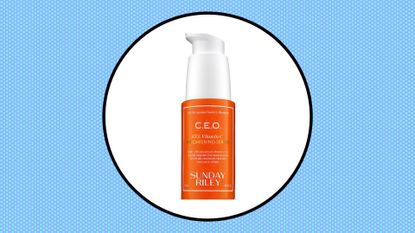 (Image credit: Future)
Marie Claire Newsletter
Celebrity news, beauty, fashion advice, and fascinating features, delivered straight to your inbox!
Thank you for signing up to Marie Claire. You will receive a verification email shortly.
There was a problem. Please refresh the page and try again.
As someone who writes about beauty on a weekly basis, I know some cardinal rules: always wear SPF, never go to bed with makeup on, and leave pimples alone. While those first two rules are deeply engrained into my routine, I must confess I'm a picker. A bad picker. Any time I get too close to a mirror or feel a bump on my skin, I get the nagging feeling that I have to physically remove the blemish myself. Trust me, I know just how worse off my skin is from this destructive habit and I'm hoping one day I can kick the habit for good. But because that day hasn't happened yet, I've had to go down a rabbit hole of vitamin C serums to combat the acne scars that have sprung up from my picking habit.
I'm sure you've heard just how crucial a great vitamin C serum is in your skincare routine. As Dr. Joshua Zeichner, director of cosmetic and clinical research at Mount Sinai Hospital, previously told MC, the hero ingredient works wonders for healing inflammation, smoothing rough spots, reducing fine lines, and fading dark spots and scars (my primary concern). Through all my years obsessed with beauty, I've tried a number of brightening serums, from expensive to affordable formulas and from both well-known and under-the-radar brands. None have offered the true brightening and dark-spot-fading action I've been searching for. That is until I got my hands on Sunday Riley's C.E.O. 15% Vitamin C Serum.
I've never been one to pass up a good sale, especially when it involves makeup and skincare. When I saw a two-pack of Sunday Riley's serum (one of the few popular vitamin C serums I hadn't yet tried) discounted at Sephora, I decided to hop on the chance to try it out for myself. Was it a bit hasty to buy two of a product I didn't even know I liked? Sure, but it was too good of a deal to pass up, and, of course, returning them was always an option. Now three months later, I can proudly say that my search for a brightening serum has come to a close. As I'm nearing the end of my second bottle, I'm convinced Sunday Riley's vitamin C serum may be one of the best face serums out there—here's why.
The Formula
Sunday Riley's vitamin C serum is jam-packed with good-for-you ingredients, so let's get into it. The star of the show here is 15 percent THD ascorbate, which is a stable, oil-soluble form of vitamin C. This ingredient fights against signs of aging like dullness, sagging skin, fine lines, and wrinkles. It's also what gives this serum its brightening powers. Additionally, this serum is formulated with phytosterols, AKA plant sterols, which help reduce skin sensitivity and redness, as well as saccaride isomerate extract to reduce the size of pores and reinforce the skin's moisture barrier. Finally, this serum includes glycolic acid, a type of alpha-hydroxy acid, or AHA which gently removes dead skin cells and refines skin texture. All of these ingredients combine to make an all-in-one brightening and anti-aging serum.
The Texture
I'm happy to report that there's none of that dreaded stickiness or tackiness that can come with some facial serums here. Sunday Riley's vitamin C serum is slightly creamy, totally lightweight, and provides a nice extra dose of moisture. It also doesn't take too long to absorb into the skin, which is a major win when you're rushing through your skincare routine on busy mornings.
My Review
As I mentioned previously, I've been using Sunday Riley's vitamin C serum for a little over three months, and boy am I impressed. Every morning after cleansing, I apply just one pump and it leaves the nicest subtle glow, perfect for wearing under makeup. It also has a subtle citrusy scent, which isn't overpowering and doesn't irritate my sensitive skin. Speaking of sensitive skin, I've been burned by vitamin C products before to the point where my skin broke out in horrible tiny white bumps. Thankfully, this serum wasn't too harsh for my sensitive skin and strikes the perfect balance in the strength of its ingredients.
The real kicker for me was seeing my acne scars disappear within weeks. Over my three months of use, I've had plenty of bad breakouts—the kind with deep, painful pimples that leave a bad brown scar. But after using this serum consistently, I couldn't tell you where I had those breakouts as the scarring is completely gone. When any new breakouts pop up, I notice they start to fade in about a week or so, and by week three, any lingering scarring is near invisible. I also have to mention that my skin is so much brighter than a few months ago. Before, I always felt my skin was on the dull side, but now it almost has a lit-from-within look, something I didn't think could actually be achieved until I tried this serum. Finally, I've noticed my skin feels smooth to the touch, when before I had annoying rough patches on my forehead and chin.
All in all, Sunday Riley's vitamin C serum checks all of my boxes. My skin has a newfound radiance I thought could only be achieved by model genes. Since this serum has cleared my dark spots so much, I don't feel the need to wear heavy foundation or slather on concealer. Instead, I stick to a light layer of tinted moisturizer and call it a day. I will admit that I haven't noticed a huge difference in terms of my pores and fine lines, so if those are your primary concerns you may want to opt for a different serum. And coming in at $85, this serum is certainly pricey, but one bottle lasts nearly two months, and even longer if you don't use it every day.
Celebrity news, beauty, fashion advice, and fascinating features, delivered straight to your inbox!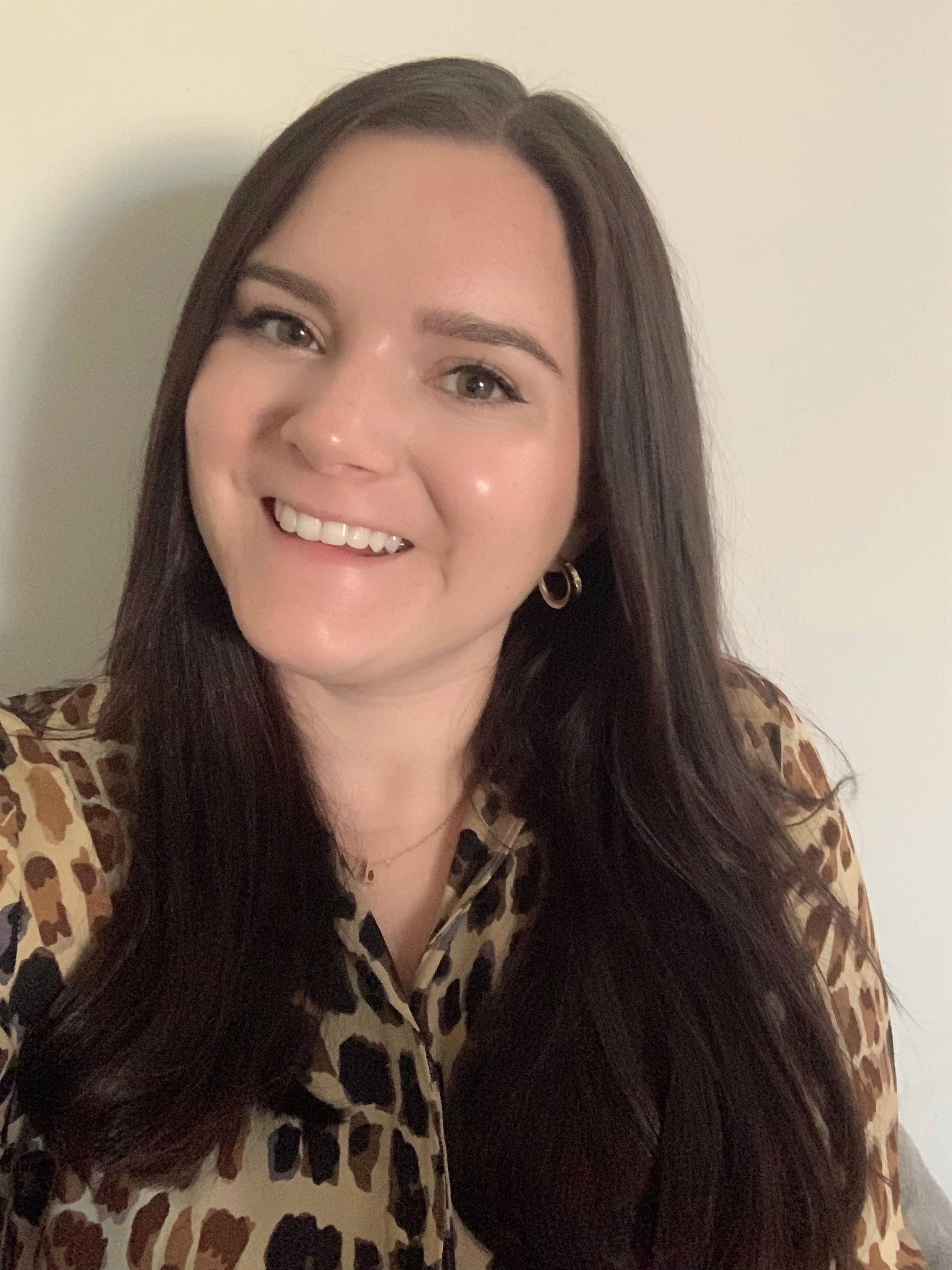 Brooke Knappenberger is Contributing Writer at Marie Claire, where she writes across the board from fashion and beauty to books and celebrities. As a pop culture junkie, Brooke obsessively consumes and writes about the latest movie releases, streaming TV shows, and celebrity scandals. She has over three years of experience writing on fashion, beauty, and entertainment and her work has appeared on Looper, NickiSwift, The Sun US, and Vox Magazine of Columbia, Missouri. Brooke obtained her Bachelor's Degree in Journalism from the University of Missouri's School of Journalism with an emphasis on Magazine Editing and has a minor in Textile and Apparel Management.