The 20-Something's Official Guide to Getting a Raise
Your #BetterPay bootcamp.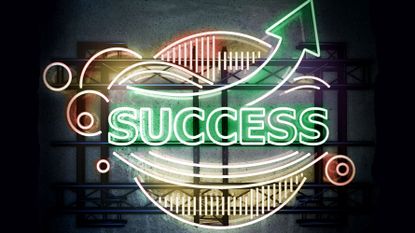 (Image credit: Archives)
When I landed my first job after college, everything seemed possible. No longer on a "student" budget, I imagined a life where I could order from the entrée section instead of the appetizer list. I could sign up for my very own Hulu Plus account instead of stealing my brother's password. I could even shop at the front of Zara instead of the clearance section. Then, actual adult things like rent, taxes, and a seemingly always-low supply of toilet paper came along and ruined everything. But it was okay, I told myself, because I never got out of work in time for dinner or shopping anyways. I was always at the office. Always.
You've read Lean In like a proper millennial woman and you know you should ask for a better salary, particularly because of that whole wage gap issue. Odds are, you are making less than you're worth. The White House estimates (opens in new tab) that full-time working women make only 71 percent of what their male counterparts earn. The Pew Research Center offers a more optimistic number—93 percent—for young women specifically, but still, you would have to work almost a full extra month to make that up. Even in a field like nursing, where about 9 out of 10 people in the profession are women, men earn higher salaries (opens in new tab). About $5,100 higher to be exact, according to a new report (opens in new tab) in the Journal of the American Medical Association.
So consider this your #BetterPay bootcamp. The experts who teamed up for this guide are going to teach you how to prepare and what to say so that you can start living the life you deserve. Because I swear to you, the lobster bouillabaisse at Fig & Olive really tastes as good as it sounds.
The best thing you can do before a successful salary negotiation is to outline measurable ways in which you've contributed to the company's bottom line—such as exceeding your sales expectations or implementing a new strategy that increased revenue or reduced expenses, says Farnoosh Torabi, financial expert and host of the daily podcast So Money (opens in new tab). There are three other questions she says will help you determine if you're in peak shape for a salary negotiation—find them here (opens in new tab).
Once you've taken care of the business in that post, you should feel very prepared to go in and ask your boss for more money. (And if you need a ballpark figure to ask for, Torabi says you can go to your HR department and ask for your position's salary range.)
Of course it's scary to think you're about to have a très important conversation with your boss, but try to nip those nerves in the bud before the big day. "Ask yourself what it is you're fearing," says Elizabeth Lombardo, Ph.D., a clinical psychologist and author of Better Than Perfect: 7 Strategies to Crush Your Inner Critic and Create a Life You Love (opens in new tab). If you'refeeling a wave of impostor syndrome (nagging feelings of inadequacy), Lombardo says to stay focused on the "why"—as in, all of the outlining you just did to prove to your boss that you're a valuable asset to the company.
If you get more worked up thinking about what your boss's reaction might be, the worst thing she's going to say is no. "No one's ever gotten fired for asking for a raise," says Lombardo. "You're just asking—and you're going in with real data as to why you deserve it."
First, know that you probably won't get an answer on the spot. "The goal of this initial conversation is to get your direct supervisor to fight for you—and have her buy into your 'why,'" says Lombardo. To achieve that, Lombardo adds, keep the conversation focused on what's in it for her, i.e. how your contributions to the company have helped her achieve her own goals.
Torabi gets at this idea in the sample script below (with footnotes and everything!), that you should feel free to steal:
"With performance reviews several months away, I wanted to take the opportunity now to revisit my compensation (1). I'd love a raise. As you know, I am very committed to this company and I want to continue serving in my role and playing a lead position on the team (2). It's been an amazing year, between getting X, Y and Z done for our group (3). So, I did a little research internally and also in our market and I think a 10-15% raise would be fair (4). What do you think?"
And while you're talking, make sure your body language is working for you, not against you. "It's a subconscious registration, but even if you're saying, 'I deserve this,' slumped shoulders and a timid voice sends a completely different message," says Lombardo. So: Sit up, speak clearly, and bring a small notebook to hold in your lap, which will occupy your hands.
Another little tip? Ground yourself—literally. "For some women, it also helps to plant your feet on the ground and visualize your energy moving downward, which will help you feel and be more grounded," says Tara Mohr, a women's leadership expert and author of Playing Big: Find Your Voice, Your Mission, Your Message (opens in new tab).
If your boss agrees with you (yaaasss), thank her for her support and ask for next steps, says Lombardo. (Then feel free to do a happy dance in the car before your commute home.) And since she's on your side, it's okay to follow up (within reason—think "politely persistent") until the fruits of your labor are in your bank account.
And for whatever reason (it's not in the budget, you're not quite there yet (opens in new tab), etc. etc.), if she's signaling to you that a raise isn't on the horizon, your next move is simply: "Okay, what will it take for me to achieve this?" says Lombardo. Then, listen to what your boss has to say and ask to revisit the conversation once you feel you've met those goals.
Meantime, know that feedback is not personal. "Rather, it gives you insight into the person sharing the feedback," says Mohr. "For example, if your boss says she doesn't feel your work has merited a major increase, that tells you about what she needs to see to give you a raise—it's not about your worth or even your work performance."
Bottom line: Feedback is your secret key to better pay. Ask for it, do it, and you'll be super-equipped to move up the pay scale.
You should also check out:
Are You Actually *Qualified* for a Raise? (opens in new tab)
6 Things Successful Women Never Say (opens in new tab)
Mika Brzezinski's Fool-Proof Tips for Getting a Raise—Even if You're a Pushover (opens in new tab)
Devin is Prevention.com's executive editor and loves to write about health, human rights, and culture. Previously, she was deputy editor at GoodHousekeeping.com and a senior editor at SELF.