How To Land A Job At Microsoft
Enhance your PC—your personal career.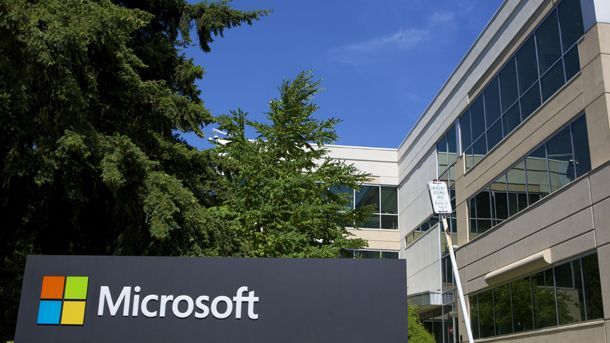 (Image credit: Archives)
Microsoft is the company that turned Bill Gates from a college dropout to the richest man in the world—so naturally, lots of people are clamoring to work there. And it's easy to see why: Employees laud Microsoft for their respect for work-life balance, the ease of collaborating with different teams throughout the company, and the passionate environment. But just because you aren't armed with a computer science degree and an intense knowledge of coding doesn't mean that you might not be able to find your dream job within the walls of Microsoft's Seattle headquarters. We spoke with Sonia Dara, Microsoft's Audience Marketing Manager, to find out what makes a top candidate for a position at the tech giant.
Be Quick And Nimble

The tech industry is constantly evolving, and an employee who is set to succeed in the field will be able to easily adapt to the always-changing marketplace. The ideal Microsoft employee will be able to keep up in a fast-paced work environment while still paying careful attention to detail. It's a balancing act to be certain, but once mastered makes you an ideal applicant.
Be Informed

There's a place at Microsoft for an applicant of any background—but it's essential that you're tech-aware. It's easy to be informed if you keep up with sites TechCrunch, The Verge, Gizmodo, Wired, and Mashable, all of which are constantly reporting on the latest in tech. But not only should you be an encyclopedia of all things tech-related, you should be an expert in your specific interests. "The more you can understand and speak to different audiences, the more you can quickly adapt to the fast-changing landscape," Dara says.
Find A Balance

For those of you with endless interests who struggle to pin down the one thing you want to do for the rest of your life, never fear. A career at Microsoft will give you the opportunity to explore different vessels of the company through your role. However, Dara stresses the importance in striking the right balance with your interests. Focus on the job at hand, but be sure to keep your eyes peeled for opportunities
Be Prepared For The Role You Want

Microsoft doesn't discriminate based on your career or educational background—but they do want passionate, qualified applicants, no matter what position you want to land. Become an expert in your field through coursework and internships, Dara says. If you're a master of your craft, you'll bring a whole new audience to Microsoft with you.
Always Be Looking For New Opportunities

At a huge corporation like Microsoft, the possibilities are endless, Dara says. You could be working in one division of the company, but if you find yourself increasingly drawn to another, "chances are there is a role for you," Dara says. To take advantage, always be ready to be proactive and ready to explore a new side of the company.
How To Apply: careers.microsoft.com
More On How To Land A Job:

How to Land a Job at Gansevoort Hotel Group

Photo via Getty Images
Diana is a producer at ELLE.com. She previously wrote for MarieClaire.com. Diana is a Syracuse grad and a Chicago native, and therefore a pro at dealing with cold weather. She's also an Anglophile, which means she love all things British—especially Downton Abbey, London, and Will and Kate (and Prince George!)