French Montana Is Cashing In On His Relationship With Khloe Kardashian
French Montana Is Cashing In On His Relationship With Khloe Kardashian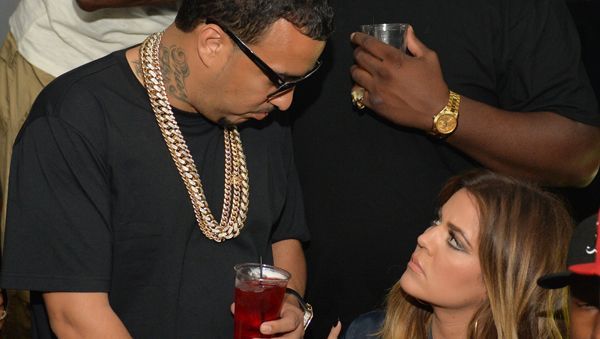 (Image credit: Getty Images)
Rumors have been swirling of a split between unlucky-in-love-lately Khloe Kardashian and rapper French Montana. The reason behind the summer fling's sudden breakup? Not only was French Montana's loyalty to the third Kardashian sister questionable, he also was dating her for the popularity benefits that come with all things Kardashian these days—he even admitted as much in an interview with Billboard.
Well, further murmurings reveal that it seems that he was cashing in on the relationship—literally and figuratively. Not only did dating Khloe boost his popularity profile, but the execs at E! wrote him a sizable check for appearing on the family's reality show, Keeping Up With The Kardashians and the spinoff show Kourtney and Khloe Take the Hamptons. Montana stuck reality-TV gold thanks in large part to Kris Jenner, who serves as an executive producer on both shows, and handled negotiations with her daughter's ex.
Executives over at E!, however, are less thrilled with the addition of French Montana to the show—and the hefty price tag he brings with them. An anonymous source told the New York Daily News 'He's expensive, and some people at E! just don't think he's worth the money," the source says. "I've heard execs moaning about it, saying, 'We're just paying so much for him!'" When it comes to his relationship with Khloe, it doesn't sound like French Montana is worth any sort of fee, large or not.
Related:

Khloe Kardashian May Have Split From French Montana

6 Things Kris Jenner Wished She Knew In Her Twenties


Every Photo from Kim Kardashian's Wedding


Diana is a producer at ELLE.com. She previously wrote for MarieClaire.com. Diana is a Syracuse grad and a Chicago native, and therefore a pro at dealing with cold weather. She's also an Anglophile, which means she love all things British—especially Downton Abbey, London, and Will and Kate (and Prince George!)