Kendall Jenner Is Getting Dragged on Twitter for Appearing at the Golden Globes
"Maybe Kendall Jenner will pass out Pepsi and end sexism."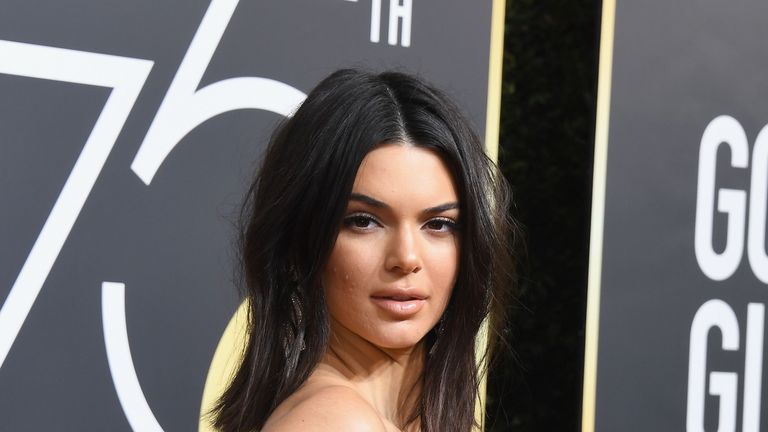 (Image credit: Getty Images)
For reasons no one fully understands, Kendall Jenner walked the Golden Globes 2018 red carpet (wearing black, it should be noted), and Twitter was quick to be all, "huh?" and "wait, what now?"
And while it's clear that Jenner looked amazing (please see the photo above), Twitter didn't hold back on roasting her for the fact that she showed up to such a politically charged show after appearing in the world's most terrible Pepsi commercial back in 2016.