A Body Language Expert Knew This Photo Would Be the Last of Gigi Hadid and Zayn Malik as a Couple
The signs were subtle, but they were there.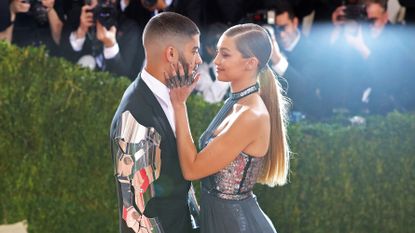 (Image credit: Getty Images)
Yesterday, Gigi Hadid and Zayn Malik confirmed they were calling it quits, after more than two years of dating. Today, I'm still grieving, and I have so many questions. Why the sudden split? Were there hidden signs that the end was near?
To get to the bottom of this—and ease my own personal heartache—I talked to body language expert Patti Wood, who immediately knew that this photo, taken on January 18, would be the last one of Gigi and Zayn together as a couple.
The biggest (and a rather unusual) clue in their final pictured moment: their outfits. "Look at how much of their bodies are covered by very strong statement clothing that's black...I don't always talk about dress, but this is so strong," Wood says.
The fact that Gigi and Zayn are both wearing long, over-sized coats purposefully makes it harder for someone to read their body language. And notice how both coats are somewhat flashy—Zayn's wearing satin and Gigi's in shiny leather.
"To me, this could possibly mean that they want to be showy about their relationship, but protect the truth about their relationship," Wood explains. The truth, more than likely, being that it would all be over soon.
Wood says Gigi seems relaxed in this photo, but Zayn doesn't look like his normal self. "He's working to be okay with what's going on, but something is not quite right. I don't usually give abstract reads like this, but that's because I don't know why he appears out of it. I don't know if it's the relationship or not, but I'm guessing it is," Wood explains. Sadly, it was.
Looking back through photos of the couple, Wood notices one specific behavior of Zayn's that she thinks could have contributed to the breakup—he was always attempting to publicly display his affection for Gigi.
On March 20, 2016—almost exactly two years ago—Gigi posted her first Instagram photo with Zayn passionately kissing her cheek. Wood says there was a tenderness to the kiss, adding that Gigi's smile exudes bliss and happiness.
Here, she was in control of the PDA, and chose to share that private, intimate moment with the world. But, kissing in public could mean anyone had the chance to snap a photo and post it. "I'm looking at this, and they are so happy—and that's not in the other photos," Wood explains.
The photo below, taken in October 2016, is a good example of this unhappiness. Upon first glance, it's perceived to be a sweet exchange between the couple.
But the gesture was meant more as an on-camera moment (hence, the paparazzi in the background). Wood immediately notices that there is a tension between them because Gigi is "using her elbow up against his chest to keep him from getting closer."
And yes, Zayn is wearing armor that covers his arms and hands in this photo, making it trickier to understand his nonverbal cues. "Some people would say, 'Oh, that's just a costume.' Well, it's a choice of a costume. It's a choice of what he wants to represent himself doing. So it's a choice to look strong, but also protected."
Sure, all the kissing was cute in the beginning...
...but Wood believes Gigi preferred to put up a front in public, and Zayn always wanted to show that she was his to kiss.

"He's the one who has a stronger need that doesn't seem to be met in terms of their public personas," she says. So, did too little PDA lead to the demise of their relationship? Wood thinks it's a factor, but until I have further proof (i.e. a statement from Gigi or Zayn), the question will remain unanswered.

Patti Wood is the author of Snap: Making the Most of First Impressions, Body Language, and Charisma.
RELATED STORY
Celebrity news, beauty, fashion advice, and fascinating features, delivered straight to your inbox!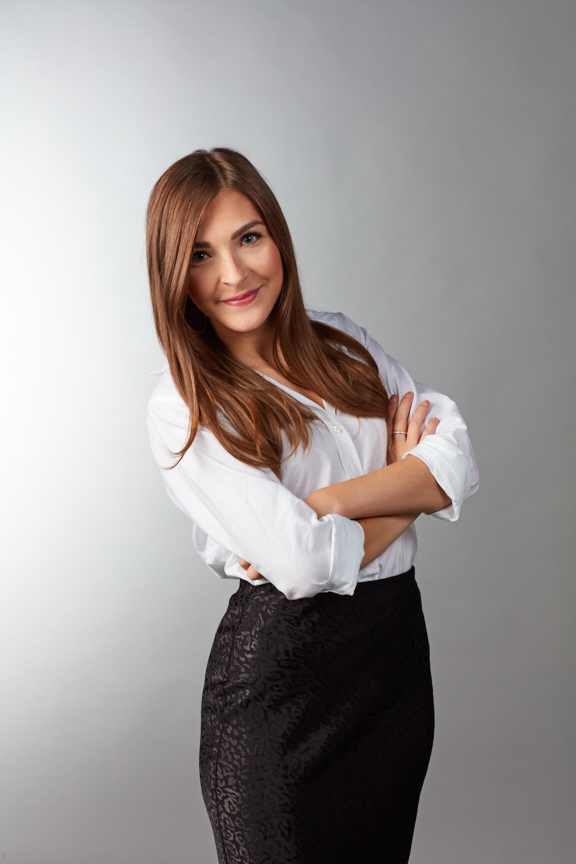 I'm currently working at Dotdash Meredith as the Celeb & Entertainment E-Commerce Lead contributing affiliate content for People.com and InStyle.com. I'm basically like your personal shopper, from writing about that cozy loungewear set you didn't know you needed to keeping tabs on the best sales and deals on the internet. I'm also a pro at finding affordable dupes for celebrity looks and I love to dig into the data to strategize content opportunities.