Watch Khloé Kardashian and Kevin Hart Do Goat Yoga
Yep, you read that right. Namaste.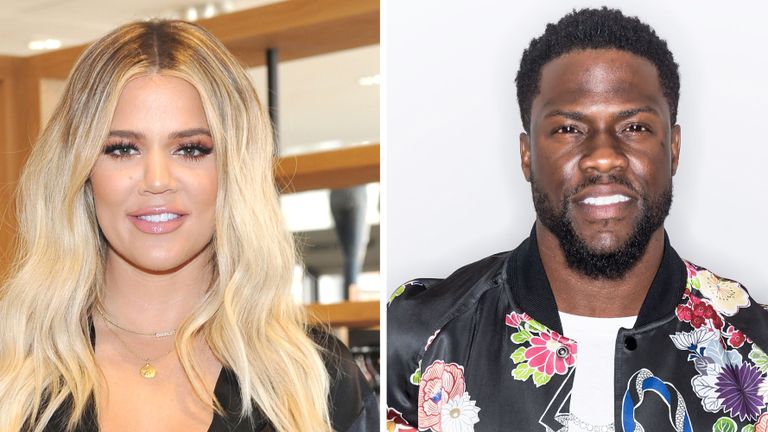 (Image credit: Getty Images)
Today in hilarious news, Khloé Kardashian and Kevin Hart did goat yoga together. Yes, goat yoga—and there's video evidence of the farm animal–inspired fitness class on Khloé's Instagram.
She captioned the video: "Got all types of namaste doing GOAT YOGA with @KevinHart4Real! 🐐🙏🏼Check us out on @WhatTheFit, streaming NOW on @LOLNetwork's @YouTube channel. #WhatTheFit"

In Hart's new original YouTube fitness series, What the Fit, he and celebrity guest stars—like Khloé, Tiffany Haddish, and Scott Eastwood—test out alternative workout classes. Hence, the goat yoga.
The fourth episode of the series came out today with the Keeping Up with the Kardashians star as his guest. She had no idea what Hart planned, so when he tells her they are going to try goat yoga, she's rightfully confused.
"Why would there be goats in a yoga class?" Khloé asks.
Hart doesn't actually know, but he says, "I knew that's what you were going to say. Because it's something about like the goats being around you...and the baby goat...it's a thing. It's really a thing."
Watch as Khloé bottle feeds a baby goat and as Hart freaks out when a goat poops next to his yoga mat. We won't spoil it all for you, so watch the full episode below and prepare to laugh a lot.
RELATED STORIES