Princess Charlotte and Prince Louis Already Share a Sweet Bond
She reportedly won't leave his side.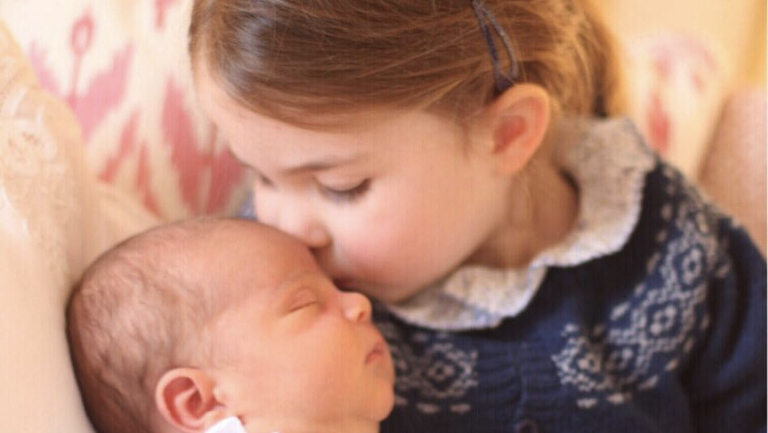 (Image credit: Kensington Palace)
Princess Charlotte has already got this big sister thing down (just like her royal wave). The 3-year-old princess has reportedly been sticking very close to her new baby brother, Prince Louis' since he was born on April 23.
"Charlotte is really enjoying having a younger brother to play with," a source told Us Weekly. "She's taking her big sister duties very seriously. She won't leave baby Louis' side." How sweet!
Charlotte's been learning the ropes from her big brother, Prince George, whom she also shares a great relationships with. "Charlotte is just like him. They have a great bond, and a similar connection is growing between Charlotte and Louis," the source continued. We could already tell by the big smooch she gave her brother!

Four days ago Kensington Palace released the first official portraits of Prince Louis, and one featured his big sister, Charlotte (above). We still haven't seen any photos of George with Louis yet, or heard about how he's getting along with the new prince.
For now, we'll file under: sweetest big sister moments.