Prince Harry and Meghan Markle Have Three Secret Signals They Give Each Other During Public Events
Have you noticed them?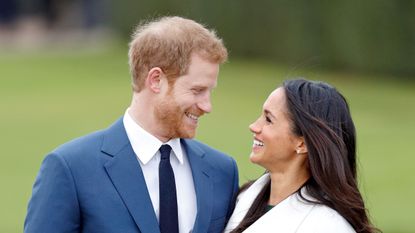 (Image credit: Getty Images)
In case you forgot, Prince Harry and Meghan Markle are finally getting married this weekend. It's been nearly two years since they first met on a blind date in 2016 and immediately hit it off. Since Harry proposed to Meghan over a roast chicken dinner in November, the two have been inseparable.
Meghan has attended numerous public events alongside Harry this year, and they've made it obvious they're not afraid to show a little PDA. But why do they show so much, when Prince William and Kate Middleton show little to none? (Answer: Wills and Kate are better at keeping royal protocol.) They even have their own secret signals, according to body language expert Patti Wood.
If you pay attention to the couple as much as I do, you probably also immediately noticed a few gestures that Meghan and Harry make constantly. Behold, the three secret messages the soon-to-be newlyweds are sending each other through their actions.
The Gaze and Giggle
That dreamy-eyed stare Meghan's always giving Harry? That's one of their biggest signals. "They have a little gaze they give each other, and then they laugh or giggle," Wood says. Evidence of the most adorable signal, below:
"When there's enough personal, intimate things they've experienced together, they can be inside a moment, look at each other, and make each other laugh," she continues.
Meghan is usually the one seen gazing at Harry during public outings, which isn't hard to miss from these incredibly adorable photos of them. "You can see the little bubble by her head, where she's thinking, I love this man. I just adore this man," Wood says. She also points out that Harry does reciprocate this affectionate look, too, and that's significant since's he's in more of a position of power being royalty and all.
This gaze and giggle signal is something the future Mr. and Mrs. do to lighten the mood, and remind each other of their love. "You see it in that little bit of impishness, and that little bit of it is so appealing to see," Wood says. Unlike the loving gaze Kate Middleton and Prince William share, Meghan and Harry's has more of a "playful intimacy and sexual vibe."
The Playful Arm Grab
It's unlikely that you've ever seen (or ever will see) Kate and Will holding hands out in public, which doesn't mean they don't love each other—it's because royal family etiquette prohibits them from showing PDA. But Meghan and Harry are known to be royal rule breakers. They're regularly seen holding hands in public, and Meghan almost always places her other hand on Harry's arm.
"Some of that is for attention. Like, 'I want your full attention,'" Wood says. "It is not in any way desperate. It's just this, I'm-your-partner call for attention." She says this kind of signal let's the other know when they need something without verbally saying it.
Since Harry was bumped to sixth in line for the throne after the birth of Prince Louis, there's a minuscule chance he'll ever become the reigning monarch, which means he and Meghan can bend the rules a little more—though they are respectful and never kiss in public. A simple touch, merely shows the "need to be connected," and that there is "some power in this relationship."
The Heart-to-Heart Bubble
Meghan and Harry often have moments, or what Wood refers to as "bubbles," where they forget about the world around them. "There's another thing they do where they're excluding everybody else when they look at each other because they actually aim their hearts toward each other, and bend the top of their bodies over," Wood says. "They create a little bubble that's just them."
This heart-to-heart action is meant to let each other know that they are the most important thing in each other's lives, regardless of what's going on in the world around them. Wood says this is the thing she's seen them do most, whether it's sitting down or walking around at an outing.
Sometimes they're so caught up in their love, they give each other all three signals at the same time, like in the moment captured below. The gaze and giggle, check! The playful arm grab, check! Making a heart-to-heart bubble, check!
With the royal wedding just days away, Meghan and Harry haven't been spotted out in public since the end of April. It'll be interesting to see if they continue their secret signals as newlyweds. I'm betting they will!
RELATED STORY
Celebrity news, beauty, fashion advice, and fascinating features, delivered straight to your inbox!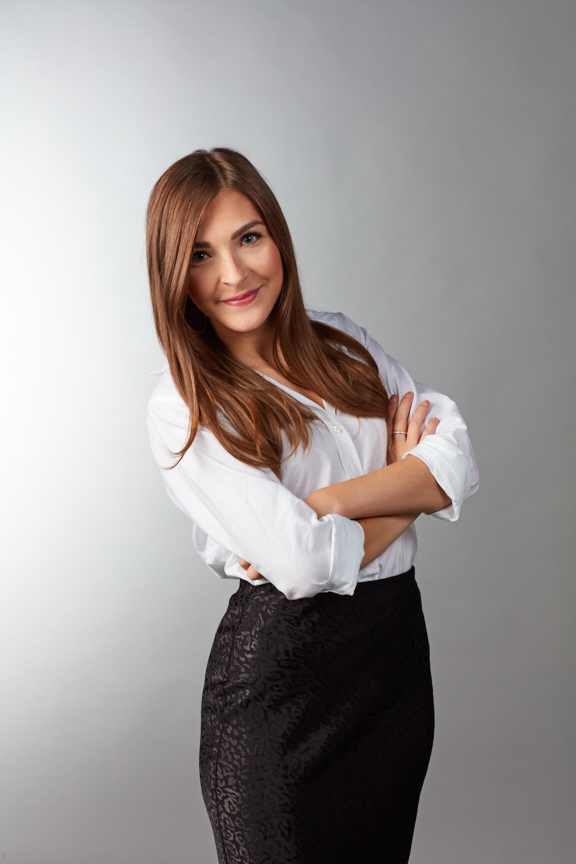 I'm currently working at Dotdash Meredith as the Celeb & Entertainment E-Commerce Lead contributing affiliate content for People.com and InStyle.com. I'm basically like your personal shopper, from writing about that cozy loungewear set you didn't know you needed to keeping tabs on the best sales and deals on the internet. I'm also a pro at finding affordable dupes for celebrity looks and I love to dig into the data to strategize content opportunities.