Priyanka Chopra Poses Important Question: Who's Cuter, Nick Jonas or a Koala?
The two won't confirm whether they're dating.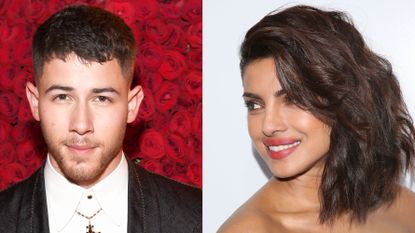 (Image credit: Getty Images)
Looking for more proof that Priyanka Chopra and Nick Jonas are most definitely a thing? Earlier today, Chopra left yet another comment on Jonas's Instagram—and if you know anything about budding celebrity romances, social media flirting is the telltale sign of becoming ~official~ (lookin' at you, Ariana Grande and Pete Davidson).
Thanks to some first-class sleuthing by Instagram's self-designated detective @CommentsByCelebs, it looks as though Chopra commented "Who is cuter? Lol" on Jonas's selfie with a koala earlier today. And while the comment is maybe, probably, definitely Chopra's way of messing with Nick, the actress has us wondering—who is cuter? Let's vote it out.
RELATED STORIES
Ruby was the beauty editor at Cosmopolitan, where she covered beauty across print and digital. Her work has appeared on The Zoe Report, Fashionista, and StyleCaster. Follow her on Instagram.