Priyanka Chopra and Nick Jonas Are Reportedly Dating
Does this mean double dates with Meghan and Harry?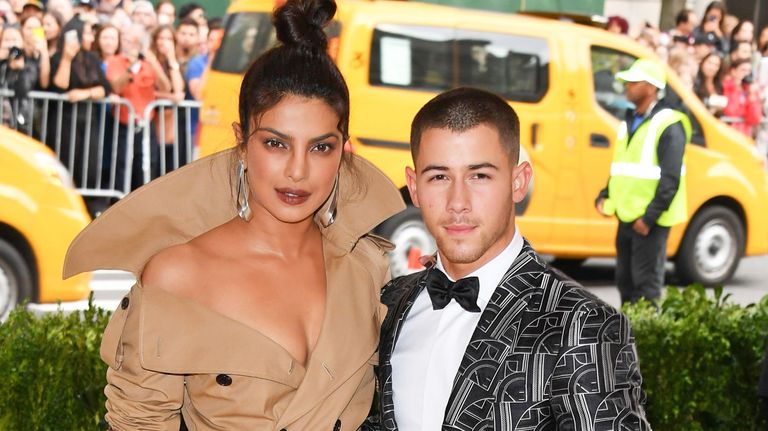 (Image credit: Getty Images)
Remember when Priyanka Chopra and Nick Jonas showed up to the 2017 Met Gala together, looking like a couple, but claiming they were just there as friends? Well, now, one year later, the Quantico star and singer are reportedly a Thing for real.
"They are dating and it's brand new," a source confirmed with Us Weekly. "It's a good match and they are both interested in each other."
The new couple reportedly spent all of Memorial Day Weekend together. First, they went to see Beauty and the Beast Live on Friday, which is magical. "They walked in together just before the performance was starting, they looked great together, but no hand-holding or obvious PDA," a source who spotted the couple out together said. "The two were seen heading to the concessions stand during intermission before returning to their seats to finish taking in the show. They snuck out right as the show was ending."
On Saturday, fans spotted the two at a Los Angeles Dodgers game together, and later that evening they were seen getting snuggly on Jonas' friend, Glen Powell's boat.
The couple hasn't officially confirmed their relationship. But Chopra is good friends with Meghan Markle (she snagged an invite to the royal wedding and, of course, looked absolutely stunning)—so we can only hope this means there are some epic double dates in their future. Just imagine Prince Harry bobbing about while Nick serenades the group after dinner. Play "Jealous" next, please!
RELATED STORIES