A Body Language Expert Compares Kate Middleton with All Three Royal Babies at Their Christenings
She's always doing this one thing.
In today's royal family news, Prince Louis has been officially christened into the church of England at The Chapel Royal in St. James' Palace. Oh, and it's the first time we've seen the sweet, very sleepy, royal tike in public since he was carried out of the Lindo Wing on April 23. But while all eyes were on little Louis (it is his day, after all), ours were focused on seasoned mum, Kate Middleton.

The Duchess, who wore a white Alexander McQueen dress, has a habit of being very protective of her children, especially during their first outings. Then again, what mother wouldn't be? Here, body language expert Patti Wood, author of Snap: Making the Most of First Impressions, Body Language, and Charisma, analyzes the way Kate interacted with all three of her children at their christenings, and points out some key differences in the way she appeared with each of them, which Wood thinks could be because of their place in line for the throne.
Prince George
Born: July 22, 2013
Christened: October 23, 2013
Like any first-time mom, Kate was definitely more protective of little George during his christening in 2013. She held on tight to the future King (no, not William). Notice how she's got one hand scooped under his dress?
"This shows a hidden connection [between Kate and George]," Wood says. "And it's more of a desire to touch skin and feel a little bit more secure."
Wood notes that gentle skin-to-skin contact is also a way for a mother to comfort her child. Since George is wide awake (unlike Louis), Kate is using her motherly instincts to keep him calm. She also points out that Kate has positioned George facing outward as a way to show him off to the world.
"George's role in the monarchy is different, so, of course, the whole moment would be presented differently," Wood says.
Princess Charlotte
Born: May 2, 2015
Christened: July 5, 2015
With Charlotte's christening, Wood immediately notices the overall feel of the occasion seemed very different. Being christened is a symbolic event in the church, and it's an important one to the royal family, too, so it tends to be very formal. However, Wood says Charlotte's christening felt more like a regular family get-together—and it's all thanks to Kate's posture.
"She typically has wonderful posture, but what we see here is more lifted shoulders that are up and back, with even more confidence," Wood explains. "She's less shy and introverted, here. Her smile is much more enthusiastic and animated."

Another key difference in the event: Kate decided to push Charlotte in a pram before and after the ceremony.
"It's like this I'm-just-pushing-my-baby-through-the-park kind of feel to it, and there's an ease in her not having to carry her," Wood says. "It's also something that happens when you have more than one child." #Relatable.
Prince Louis
Born: April 23, 2018
Christened: July 9, 2018
Today, however, Kate arrived at the church holding Louis in her arms, similar to the way she held George. "She's cradling underneath and lifting up, which is really sweet," Wood says. "She feels maybe like the baby is a little more fragile. It's more of a protective and anchoring hold, which gives the baby more support."
Royal arrivals at today's christening of Prince Louis. pic.twitter.com/CTbxRWN49FJuly 9, 2018
See more
When the family of five exited the church, Wood pointed out a very sweet, intimate bond between Louis and Kate.
"Her head is bent down in a mutual gaze. He is much closer to her body, and in this moment, it's just the two of them making a connection," she says. "We see a moment where they are connected as if the baby was still inside of her."
A special day for the Duke and Duchess of Cambridge and their family. pic.twitter.com/PTPlo1cLoxJuly 9, 2018
See more
And though Kate's body language has subtly changed from baby to baby—quite possibly due to where each one stands in line for the crown—there's been one constant throughout Wood's read of each christening: Kate is always exuding pure happiness in her grin. I mean, just look at that beaming smile.
RELATED STORIES
Celebrity news, beauty, fashion advice, and fascinating features, delivered straight to your inbox!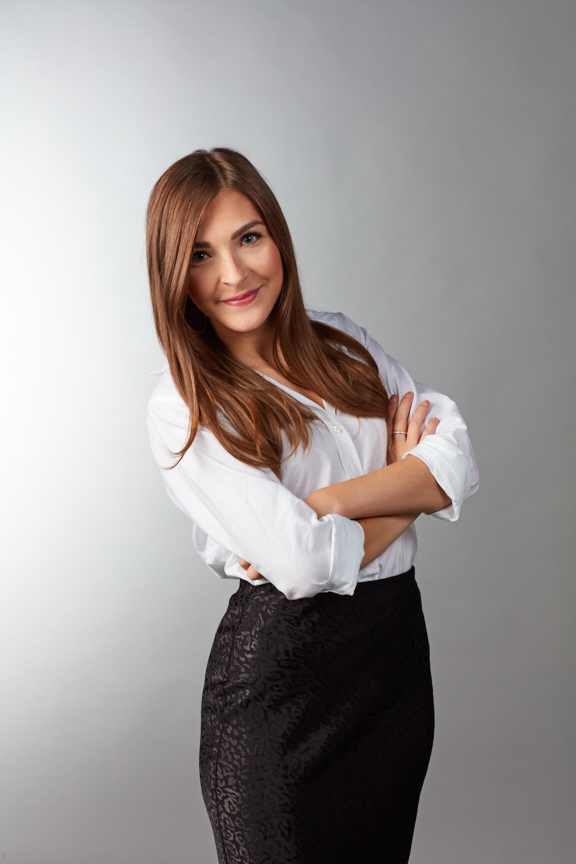 I'm currently working at Dotdash Meredith as the Celeb & Entertainment E-Commerce Lead contributing affiliate content for People.com and InStyle.com. I'm basically like your personal shopper, from writing about that cozy loungewear set you didn't know you needed to keeping tabs on the best sales and deals on the internet. I'm also a pro at finding affordable dupes for celebrity looks and I love to dig into the data to strategize content opportunities.