The Kardashian-Jenners Are Hiring an Email Marketing Manager
And you might be the ideal candidate.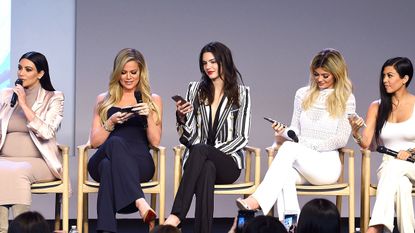 (Image credit: Getty Images)
On the off chance that your dream is to work for the Kardashians (opens in new tab), today is your lucky day: Kardashian Jenner Communications is hiring an Email Marketing Manager in Calabasas and you can apply right this very second.
According to the official LinkedIn posting (opens in new tab), the new hire will be responsible for creating and managing email campaigns for the family's beauty brands (i.e. Kylie Cosmetics (opens in new tab) and KKW Beauty (opens in new tab)). Additional duties will include "[participating] in weekly meetings to discuss ongoing strategy, upcoming launches, and future opportunities for improvement of retention marketing practices." TBD if those weekly meetings will include the beauty moguls themselves.
Thanks to the massive success of Kylie Cosmetics, Forbes Magazine says Jenner is on her way to becoming the world's youngest "self-made" billionaire (opens in new tab)—a claim that has since sparked outrage across the internet. As one Twitter user put it (opens in new tab): "Calling Kylie Jenner a 'self-made billionaire' is like claiming you made soup from scratch because you opened a can and reheated it."
If you think you've got what it takes to work for Kardashian Jenner Communications, click here to apply (opens in new tab).
RELATED STORY
Ruby was the beauty editor at Cosmopolitan, where she covered beauty across print and digital. Her work has appeared on The Zoe Report, Fashionista, and StyleCaster. Follow her on Instagram.