Tristan Thompson Left Khloé Kardashian a Sweet Message on Instagram and Got Trolled
Shouldn't be funny, but totally is.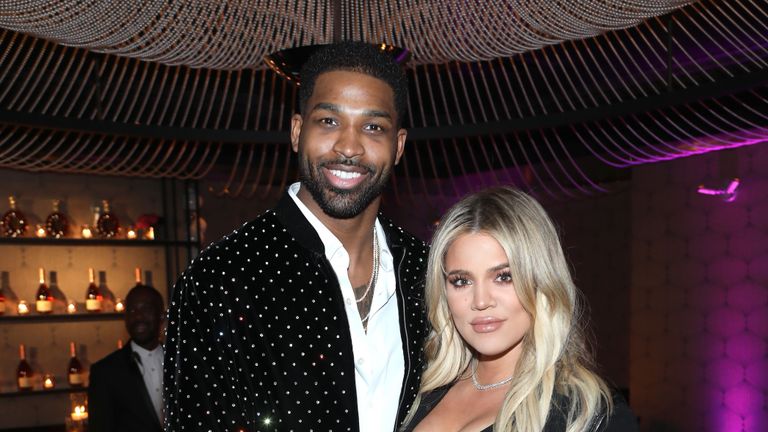 (Image credit: Jerritt Clark)
Defying literally all of the odds, Khloe Kardashian and baby daddy boyfriend Tristan Thompson have managed to keep their relationship together. It hasn't been an easy ride for the couple, battling a major cheating scandal that broke almost simultaneously with the birth of their first child, but now it seems that they've found a way to make it work. No thanks to Kardashian fans, though, who couldn't resist trolling Tristan when the opportunity presented itself.
Khloe shared a pastel-colored wanderlust image on her Instagram page on Tuesday featuring a pale pink beach with bright blue waters, and captioned the dreamy shot with: "Take me please." Basketball player Thompson, who was caught cheating on his reality star girlfriend back in May, attempted a sentimental reply by writing: "Where do you wanna go my love?"
Enter Kardashians fans, who managed to transform Tristan's romantic efforts into an invitation to troll him at maximum force. Responses were endlessly imaginative, and although it's probably cruel to laugh, it doesn't make you a bad person if you really can't help it.
Sift through the comments section and you'll spot brutal highlights like "the land of the faithful and loyal Tristan, that's where she wanna go." How about "back in time", the Dead Sea [where] the relationship is", or "to honesty land"? And, maybe the harshest of all, "somewhere where you're not there." YOU GUYS, stahp.
Supportive comments for the couple may have been few and far between on the Instagram post, but at least Khloe's family are still giving their support. Big sister Kourtney made it clear that she's Team Tristan, directly writing "good one" to his username with a star emoji. And hey, if Kourtney says he's okay, then he must be okay.
RELATED STORY