Tristan Thompson Is "Emotionally and Physically Exhausted" from Cheating Allegations
Solution: Don't do it in the first place?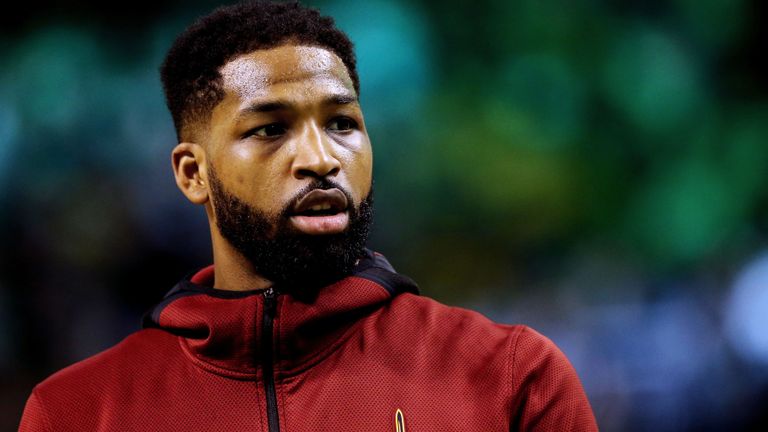 (Image credit: Getty Images)
A few days before his girlfriend Khloé Kardashian gave birth to their first child together, two different videos surfaced of Tristan Thompson, 27, kissing other women. It was completely heartbreaking, considering Khloé has suffered through several rocky relationships over the years. Khloé's daughter, True, has been helping the new mom keep her spirits up while the internet exiles Tristan, but now Tristan is making this about himself.
According to a source from US Weekly, "Tristan is completely emotionally and physically exhausted from the cheating allegations and of course the playoffs," says the source. "He is focused on winning a championship for Cleveland." A thought: How about focusing on setting a good example for your daughter and publicly apologizing to Khloé?
In case you forgot, Tristan is a (really good, sorry) basketball player for the Cleveland Cavaliers. He's set to play in the NBA Finals against the Golden State Warriors beginning tonight, which means we'll probably see Khloé make an appearance at one of the games. The couple has yet to publicly address the cheating allegations, but Khloé has posted many cryptic messages on her social media that are most likely in reference to the situation.