WTF Is Wrong with People: Nude Photos of 'Game of Thrones' Star Maisie Williams Have Been Leaked by a Hacker
Another star's privacy unjustly invaded.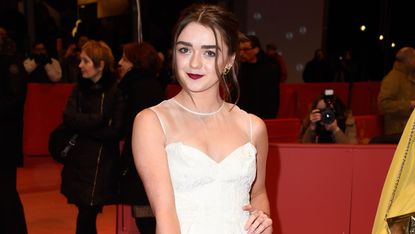 (Image credit: Getty Images)
How awful. It looks like Game of Thrones star (opens in new tab) and renegade editor (opens in new tab) Maisie Williams is the latest target of hackers after half-naked pictures of the actress leaked online.
The images—which were shared enthusiastically across sites like Reddit over the weekend—are thought to have been stolen from a private social media account, potentially Facebook.
The photos appear to have been taken during the 19-year-old actress's recent trip to Japan. Williams was visiting Japan in order to raise awareness about marine animal shows, specifically about the ways dolphins are captured for performances.
She urged her social media followers to sign a petition agreeing they won't buy tickets for dolphin shows, using the hashtag #ThanksButNoTanks. She told Fox News (opens in new tab), "It was something that just struck a chord in my heart."
"I'm a firm believer that, if there is something that you really want to stand up and fight for, then you should. And with everyone doing their own little bit for what they believe in, hopefully together we can make the world a better place," Williams explained.
Numerous female celebrities fell victim to a nude photo hack (opens in new tab) in 2014, including Jennifer Lawrence, Ariana Grande, and Kate Upton. The man responsible for leaking nude photos of Jennifer Lawrence (opens in new tab) could face up to five years in prison. However, since he cooperated with prosecutors, his sentence might be reduced to only 18 months.
This disturbing trend of leaking celebrities' nude photos is a total violation of privacy and has to stop. Right now.
Follow Marie Claire on Facebook (opens in new tab) for the latest celeb news, beauty tips, fascinating reads, livestream video, and more.