Serena Williams Walked the Red Carpet With Her Ex-Boyfriend For a Great Reason
She dated Common for three years.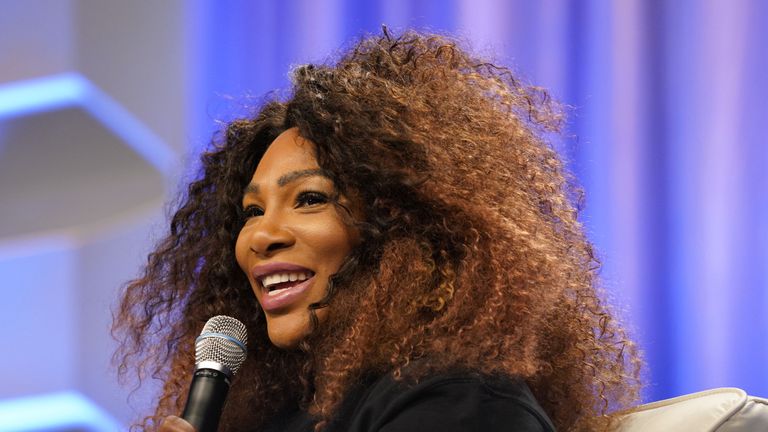 (Image credit: Getty Images)
There's many reasons why we should all aspire to Be More Serena Williams whenever possible. The first, obviously, would be her incredible sporting achievements, the second her excellent handling of difficult situations. Of course, the fact that she's also best friends with the Duchess of Sussex certainly doesn't go amiss either—and you can add her latest public appearance to the list, too.
Earlier this week, the tennis star casually walked the red carpet with her ex-boyfriend, who she was in a longterm, three year relationship with a number of years ago. Single-handedly proving that exes can totally be friends and leave all drama at the door, Serena and rapper Common reunited for a good cause—to attend a charity event together in Chicago.
Williams dated Common, a musician and actor, on and off for some time, before the pair eventually called things off for good in 2010. Since then of course, she's gone on to find love and now has her own family with Reddit co-founder husband Alexis Ohanian and 1-year-old daughter, Alexis Olympia Ohanian Jr.
Not only did Serena and Common pose for photos together, but they also held their collaborative Creative Minds Talk for a huge audience. The session, The Art of Storytelling, saw the pair lead a conversation together on the topic of public speaking, philanthropy, activism and entrepreneurship. They also did a great job of making me feel real petty for blocking every ex I've loved before.
In fact, the ex-couple have remained on good terms ever since their split first happened. Common often congratulates Serena on social media for her sporting success in the tennis world and, in a 2015 interview on The Meredith Vieira Show, the rapper explained: "We've got a great understanding and I care about her as a person … so we can keep that friendship. It's not like a person you talk to every other day, but you still have that respect and you still have that love and you want to see them do well.'
RELATED STORY