Serena Williams Had a Graceful Response to the French Open Banning Her Catsuit
"Everything's fine, guys."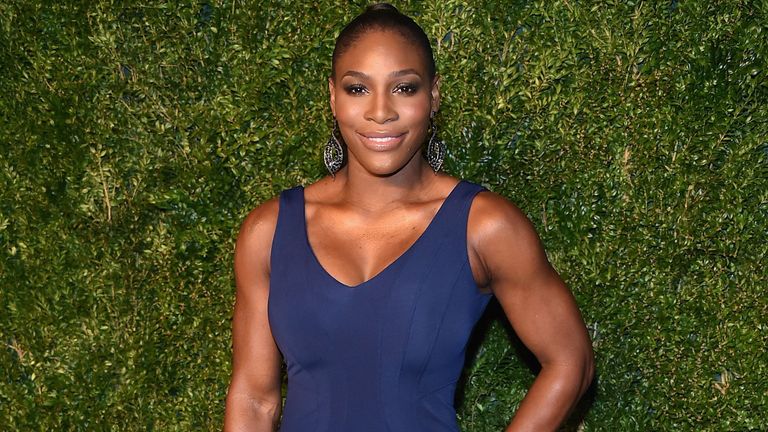 (Image credit: Theo Wargo)
Serena Williams' catsuit will be banned from future French Opens, but the tennis pro doesn't seem worried about it. Over the weekend, the superstar addressed the new rules at Williams' U.S. Open press conference, telling reporters, "I don't know exactly what he [Bernard Giudicelli] seemed to say or what he didn't seem to say. We already talked. We have a great relationship and we talked yesterday. Everything's fine, guys."
A reporter then asked how the catsuit ban would affect her health. (Williams wears pants to play tennis in order to keep her "blood circulation going" after experiencing blood clots post-pregnancy.) The athlete responded that she has "found other methods" to handle the issue, and even slid in a quick joke about the whole controversial debate. "When it comes to fashion, you don't want to be a repeat offender," she said. The crowd chuckled.
Williams' decorous response comes a few days after Giudicelli, The French Tennis Federation president, called out her catsuit at the 2018 French Open, telling Tennis Magazine, "I think that sometimes we've gone too far...One must respect the game and the place."
After this comment, Billie Jean King, hailed as one of the top female players of all time, tweeted that "the policing of women's bodies must end" and called for respect for Williams.
Nike followed suit with its own tweet, stating, "You can take the superhero out of her costume, but you can never take away her superpowers."
Last night, Williams made her return to the U.S. Open by beating her opponent Magda Linette of Poland. She did it while wearing a Nike x Virgil Abloh ballet-inspired dress.