Bow Wow Being Called Out for this Fake Social Post Will Make You Laugh, Cry, and Delete Your Instagram
Clearly, he's never seen Catfish: The TV Show.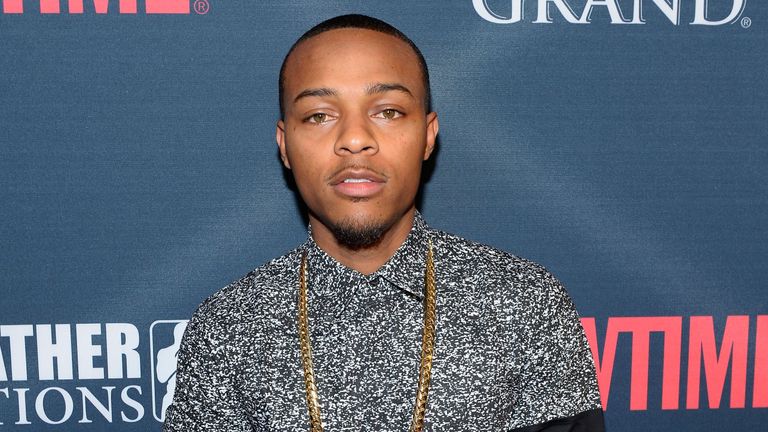 (Image credit: Getty)
In the age of Catfish: The TV Show, you would think pretty much everyone on the planet knows how easy it is to do a reverse image search on Google. But apparently, Bow Wow, AKA Shad Moss, missed the memo, because he just got caught trying to pass off someone else's photo—and private jet—as his own.
During his press tour for his new show Growing Up Hip Hop, the rapper and actor recently shared a photo of a private jet, along with the caption, "Travel day. NYC press run for Growing Up Hip Hop. Lets gooo. I promise to bring yall the hottest show EVER. May 25th on @wetv." The photo not-so-subtly implied that the swanky little plane would be Bow Wow's means of transportation for the day—but before long, someone came forward to call him on his bluff.
According to a tweet from @Al_Khee, someone on Snapchat allegedly shared a photo of Bow Wow on a commercial flight to New York the same day the rapper claimed he would be flying private.
"So this guy Lil Bow Wow is on my flight to NY," the caption reads. "But on Instagram he posted a picture of a private jet captioned 'traveling to NY today.'"
Before long, Twitter began roasting Bow Wow for his blatant lie.
Bow Wow on IG vs Bow Wow in real life 😂 pic.twitter.com/5fZsv3zApgMay 9, 2017
See more
Meanwhile, a few sleuths decided to dig a little deeper—and discovered that the image on Bow Wow's Instagram appeared to be stolen from a Florida car service's website. Others soon discovered it wasn't even the first time he'd lied about flying private.
I had to go check for myself. Why, Bow Wow? 😂 pic.twitter.com/6FCQaq5wBuMay 10, 2017
See more
Follow Marie Claire on Facebook for the latest celeb news, beauty tips, fascinating reads, livestream video, and more.