The Selena Gomez/Kendall Jenner Beef Gets Even More Interesting
What is really going on?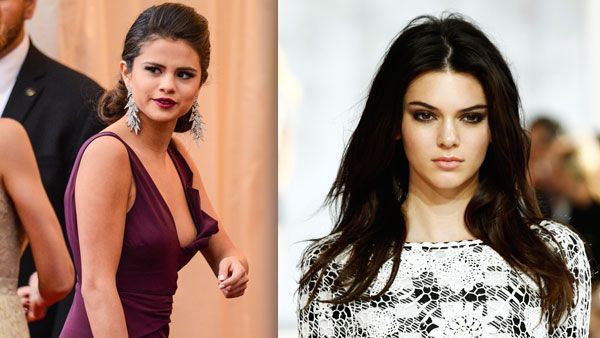 (Image credit: Getty Images)
Last we heard, Justin Bieber and Selena Gomez's latest breakup was due to a not-so-secret dinner in Paris with none other than Kendall Jenner. And that was after the confusing showdown she had with the Jenner sisters at Coachella. Reportedly, Gomez unfollowed the youngest of the Kardashian Klan because of some unsavory texts between Kylie and Justin. There was also a rumored hookup, but who really knows. Womp, womp.
However, apparently the shade is through because Cara Delevingne just uploaded a video to her Instagram of a very-happy Kendall Jenner being serenaded by Delevingne and Gomez (among others). So, we can conclude one of these three options about what really went down between the two young celebs.
1. Selena Gomez and Justin Bieber haven't actually broken up and it's just a rouse to get the media off their scent.
2. Selena Gomez is no longer mad at Kendall Jenner about the dinner because she has finally come to her senses and realized that Justin Bieber is bad news.
3. The dinner with Kendall Jenner was never a secret and they broke up because Justin Bieber is the worst, and not because he had dinner with Jenner.
You decide.
Happy birthday @kendalljenner @selenagomez ❤️🎉💝🎂
Related:
The Style Evolution of Kendall Jenner
Kendall Jenner Receives Advice from Coco Rocha on How To Handle Bullies
This is Kendall Jenner's Fashion Week Diet