These Are the Sexiest Movies That Came Out in 2018
2018 offered up it's share of great superhero, horror, and action flicks, but we'll be cueing up these films, full of love and lust. Here, the 14 sexiest movies that came out in 2018.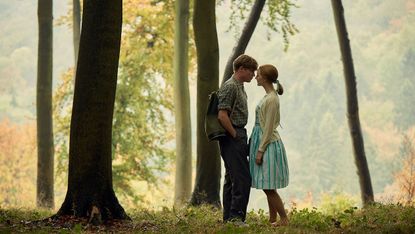 (Image credit: Bleeker Street)
Love and lust are in the air. Twenty-eighteen was filled with a surprising number of celebrity engagements and weddings, a nursery full of celebrity babies, and plenty of romantic songs and erotic readings. If you're in the mood to watch something steamy, well 2018 delivered there too. This year's spate of romance movies will satiate your thirst for sex and romance. Please get acquainted with the year's sexiest movies.
1. 'The Favourite'
Release date: December 21
Starring: Olivia Colman, Emma Stone, Rachel Weisz
In 18th century England, two cousins (played by Stone and Weisz) vie for the attention and affection of Queen Anne (Colman). Historians know that the Queen wrote "sensual" letters to Lady Marlborough and the plot has been referred to as a "lesbian love triangle." The film marks Stone's first nude scene (her idea), a sex scene with Colman, which both women were very amenable to: "It was awfully fun having sex with Emma Stone," Colman said at the Venice Film Festival, to which Stone replied,"It was really fun having sex with you too."
2. 'Colette'
Release date: September 21
Starring: Keira Knightley, Dominic West, Eleanor Tomlinson, Denise Gough, and Aiysha Hart
Author Sidonie-Gabrielle Colette moves to Paris and agrees to ghostwrite a semi-autobiographical novel for her husband. During their time in Paris, Colette and her husband both begin affairs with the same woman.
3. 'Lizzie'
Release date: September 14
Starring: Chloë Sevigny, Kristen Stewart, Jay Huguley, Jamey Sheridan, Fiona Shaw, Kim Dickens, Denis O'Hare, and Jeff Perry
You probably think you know the story of Lizzie Borden—you know, she who allegedly took an axe and gave her father 40 whacks, just before giving her mother 41. This version of the story focuses on an affair it suggests Lizzie had with her family's maid, played by Kristen Stewart.
4. 'Hot Summer Nights'
Release date: July 27
Starring: Timothée Chalamet, Maika Monroe, Alex Roe, Maia Mitchell, William Fichtner, and Thomas Jane
In this coming of age movie, Timothée Chalamet plays a teenage drug dealer who falls for his partner's hot sister. We had you at "Timothée Chalamet" though, right?
5. 'Adrift'
Release date: June 1
Starring: Shailene Woodley and Sam Claflin
Two sailors set out across the ocean together and accidentally run into a hurricane. Basically it's disaster-meets-romance, and we're very much here for the boat sex on the high seas.
6. 'Mary Shelley'
Release date: May 25
Starring: Elle Fanning, Douglas Booth, Bel Powley, Ben Hardy, Tom Sturridge, Maisie Williams, Stephen Dillane, and Joanne Froggatt
Before Mary Shelley made history as a novelist, she was just a slightly-creepy teen who lost her virginity on her mother's grave—at least according to this biopic.
7. 'How to Talk to Girls at Parties'
Release date: May 25
Starring: Elle Fanning, Alex Sharp, Nicole Kidman, Ruth Wilson, and Matt Lucas
This awesomely weird sci-fi/comedy period piece is based on a Neil Gaiman short story, and focuses on a beautiful alien named Zan (played by Elle Fanning) as she navigates life in '70s London. During her journey, she meets a handsome earthling punk named Enn (played by Alex Sharp).
8. 'On Chesil Beach'
Release date: May 18
Starring: Saoirse Ronan and Billy Howle
This film is indeed all about sex, but more specifically, the strain that the mounting pressure to have sex can wreak on a relationship. Based on the novel by Ian McEwan, the movie chronicles the honeymoon period between a newly wed couple who are dealing with the issue of consummating their marriage—and it looks every bit a must-see.
9. 'Book Club'
Release date: May 18
Starring: Diane Keaton, Jane Fonda, Candice Bergen, and Mary Steenburgen
This comedy is about a group of grown-ass ladies who decide to read the sexiest of mom book club books around: Fifty Shades of Grey. The book turns everyone on and spurs them to change their lives and go after all the pleasures they've been opting out of. Proof that sexiness knows no age limit.
10. 'Disobedience'
Release date: April 27
Starring: Rachel Weisz, Rachel McAdams, and Alessandro Nivola
Disobedience premiered at the Toronto International Film Festival to rave reviews, and is—in a nut shell—about a woman who moves back to the orthodox community she grew up in and has an affair with her married childhood friend. The moments of passion between McAdams and Weisz are beautiful and plentiful. See?
11. 'Duck Butter'
Release date: April 27
Starring: Alia Shawkat, Laia Costa, Mae Whitman, Hong Chau, and Kate Berlant
Sex is literally central to the movie's plot, which focuses on two women who are jaded about relationships and, after meeting in a club, decide to spend 24 hours together, having sex on the hour to foster intimacy.
12. 'Ismael's Ghosts'
Release date: March 23
Starring: Mathieu Amalric, Marion Cotillard, Charlotte Gainsbourg, and Louis Garrel
This French film opened the Cannes Film Festival last year. It centers on a man whose life is brought to a dramatic halt when the wife he'd presumed dead twenty years ago returns to him. Naturally, he has a new love interest, and naturally, there's some passionate reunion sex.
13. 'Red Sparrow'
Release date: March 2
Starring: Jennifer Lawrence
Dubbed by some as torture porn and others as a major feminist moment, Red Sparrow is about a ballerina who is taught to use her body as a weapon. The sex scenes are plentiful—but also difficult to watch, to say the least.
14. 'Fifty Shades Freed'
Release date: Valentine's Day
Starring: Dakota Johnson and Jamie Dornan
If you haven't already seen Fifty Shades Freed, please rent it now so you can watch Anastasia Steel spoon ice cream all over Christian Grey's pubic hair. It's worth it.
Celebrity news, beauty, fashion advice, and fascinating features, delivered straight to your inbox!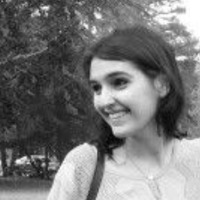 Mehera Bonner is a celebrity and entertainment news writer who enjoys Bravo and Antiques Roadshow with equal enthusiasm. She was previously entertainment editor at Marie Claire and has covered pop culture for over a decade.