Iggy Azalea's Voice Is Unrecognizable In Leaked Video
It's like nothing you've heard before.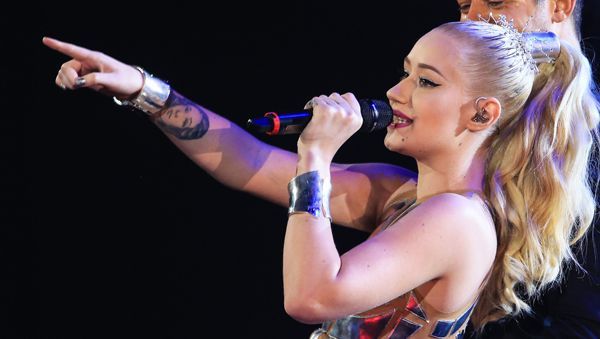 (Image credit: Getty Images)
Whether you like it or not, there's no denying that Iggy Azalea's "Fancy" is the song of the summer, and with it, Iggy's unmistakeable rapping style has become instantly recognizable. But in a newly leaked video, the origin and timing of which is unknown, Iggy's signature voice is missing, and in its place is a techy, must-be-autotuned singing that's become synonomous with pop music. Fittingly enough, the leaked track is called "Nothing Like Me." For an artist whose sound is typically so unique, this leaked track is surprisingly trite—and it's nothing like what we "already know".
Let's hope that Iggy's sound from "Nothing Like Me" stays in the past and Iggy sticks to her oh so memorable rap in her songs going forward.
Related:
Iggy Azalea, Rita Ora, and Katy Perry Drop New Track, Change Everything


Iggy Azalea Matches The Beatles US Chart Record


Iggy Azalea and T.I. Team Up On New Track 'No Mediocre'


The Best Iggy Azalea 'Fancy' Lipdub Yet
Diana is a producer at ELLE.com. She previously wrote for MarieClaire.com. Diana is a Syracuse grad and a Chicago native, and therefore a pro at dealing with cold weather. She's also an Anglophile, which means she love all things British—especially Downton Abbey, London, and Will and Kate (and Prince George!)