The 13 Most Outrageous Moments in VMA History
And three including Britney Spears, naturally.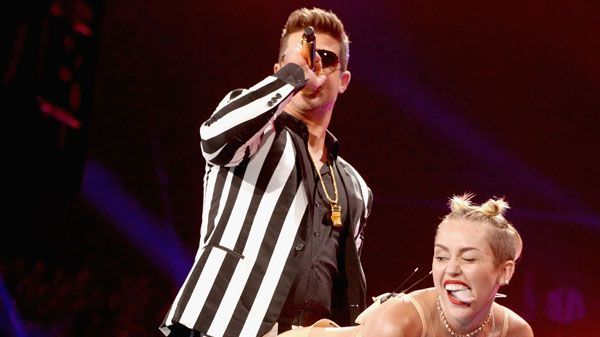 (Image credit: Archives)
Since the award show's inception in 1984, MTV's Video Music Awards has certainly developed a penchant for unpredictable performances and headline-making moments. Highlights include Madonna, Miley, meat dresses, and lots and lots of Britney Spears.
This year's show boasts an impressive set list including Taylor Swift, Beyoncé, Nicki Minaj, and Sam Smith. Needless to say, we're waiting with breath that is baited for Sunday. Before this weekend's red carpet commences, catch up on all the crazy celebrity antics from year's past.
1. Madonna's "Like a Virgin" performance, 1984
2. Michael Jackson's "The Way You Make Me Feel" performance, 1995
3. Rose McGowan's naked dress, 1998
4. When Diana Ross grabs Lil Kim's boob, 1999
5. Eminem's "The Real Slim Shady" performance, 2000
6. Britney Spears "Satisfaction" strip tease performance, 2000
7. Britney Spears "I'm a Slave For You" performance, 2001
8. Britney Spears, Madonna, and Christina Aguilera "Like a Virgin" kiss, 2003
9. When Kanye told Taylor Swift "I'ma let you finish but," 2009
10. When Lady Gaga wore a meat dress, 2010
11. When Beyoncé officially revealed her pregnancy during her "Love on Top" performance, 2011
12. The *NSYNC reunion, 2013
13. Miley Cyrus twerking on Robin Thicke, 2013
Related:
The Best Britney Spears Moments of All Time
12 of Madonna's Most Scandalous Controversies
Beyonce Will Perform At The VMAs 2014