Watch J. Lo and Iggy Azalea's New Video for 'Booty'
No subtext, just boo-tay.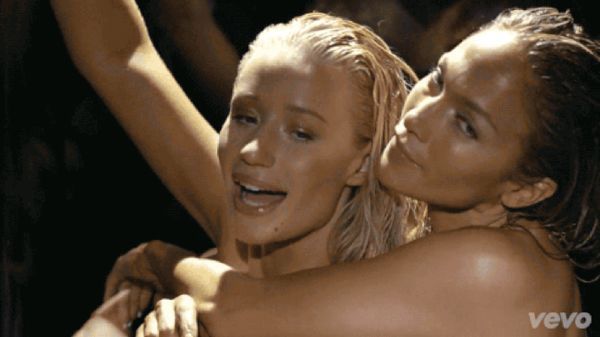 (Image credit: Courtesy of Vevo)
Last month, Jennifer Lopez set free 'Booty,' her high-energy ode to the derrière featuring Iggy Azalea. Now, the club banger has a much-anticipated new video, which first and foremost prepares its audience for "maximum impact"— and rightfully so.
The video, directed by Hype Williams, finds the two ladies, and their ample backsides, shaking up on each other like their days are numbered. They both look worthy of a two-syllable damn, but it's Lopez with her unparalleled, glistening physique who is single-handedly making 45 the new 25. Watch the NSFW video below, and be sure not to miss J. Lo's twerk interlude at 3:13.
Related Links:

Listen to Jennifer Lopez's New Single 'Booty'


Jennifer Lopez and Jimmy Fallon Had a "Tight Pants" Dance-Off


Jennifer Lopez Pays Selena Gomez the Biggest Compliment Ever

Image via MTV