Vanessa Hudgens Covers Beyoncé's 'I Was Here' In Doppelgänger Fashion
Vanessa Hudgens Covers Beyoncé's 'I Was Here'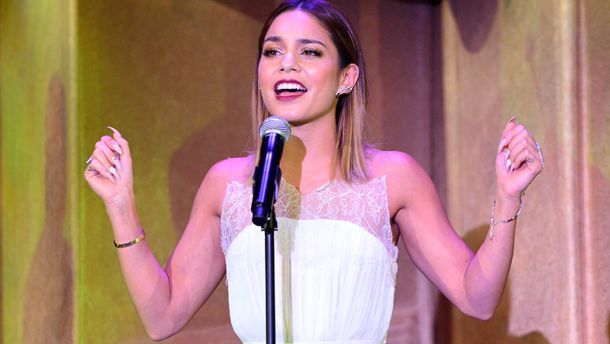 (Image credit: Archives)
Vanessa Hudgens has come a long way since she canoodled with Troy Bolton in the stagy halls of East High as High School Musical's Gabriella Montez. On the heels of announcing that she will make her Broadway debut in Gigi, in a role that was originally played by Audrey Hepburn no less, she had another career coup: covering Beyoncé live.
While that's a feat in and of itself, the reason behind her performance made it all the more laudable. Hudgens took on Bey's heart-stopping ballad 'I Was Here' at this week's Voices On Point Gala, which supports LGBTQ students.
"I sang my heart out for a cause I strongly believe in!" she wrote on her Tumblr. "Point Foundation's Voices On Point, empowers promising LGBTQ students to achieve their full academic and leadership potential, despite the obstacles they face! I performed Beyoncé's 'I Was Here' on Saturday, in honor of talented songwriter Diane Warren, who received the Point Leadership Award that night."
What's more is that Hudgen's even looked the part as she took on the Beyoncé's commanding number. She sported statement talons, an ombré lob, and dark, berry-stained lips la Bey. Watch her stunning performance, below:
Related:
Vanessa Hudgens October 2013 Cover Shoot Video
Vanessa Hudgens: A Whole New World