This Week in Music Videos: Mumford & Sons and Kings of Leon
Check out these new music videos from Mumford and Sons and Kings of Leon.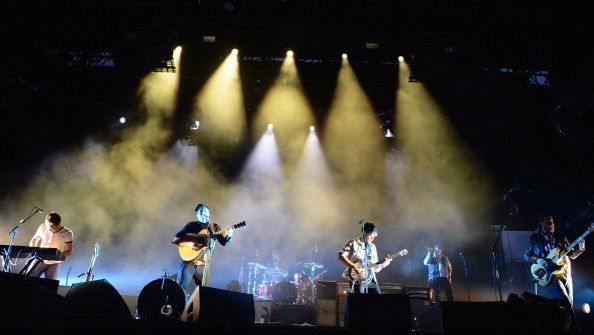 (Image credit: Archives)
Mumford and Sons are coming off a big weekend, as in headlining Lollapalooza in Chicago Saturday night. Now, their new music video for song "Hopeless Wanderer" has debuted on VEVO, with an... interesting... cast of characters. The video parodies the group's sound and image thanks to the help of actors Ed Helms, Jason Bateman, Jason Sudeikis, and Will Forte, who stand in as the musicians in the video. Besides laughs, the song features the classic tunes for which Mumford and Sons is famous!
Mumford and Sons isn't the only one with a new video making waves in the music world. Kings of Leon's new video "Supersoaker" channel a vintage, '50s-inspired vibe, and has a catchy beat to which you can't help but tap your feet. This single is off of the group's newest album Mechanical Bull, set to be released Sept. 24.
Diana is a producer at ELLE.com. She previously wrote for MarieClaire.com. Diana is a Syracuse grad and a Chicago native, and therefore a pro at dealing with cold weather. She's also an Anglophile, which means she love all things British—especially Downton Abbey, London, and Will and Kate (and Prince George!)