Beyoncé and Jay Z's Marriage May Be Over as Soon as Their Tour Ends
Tears.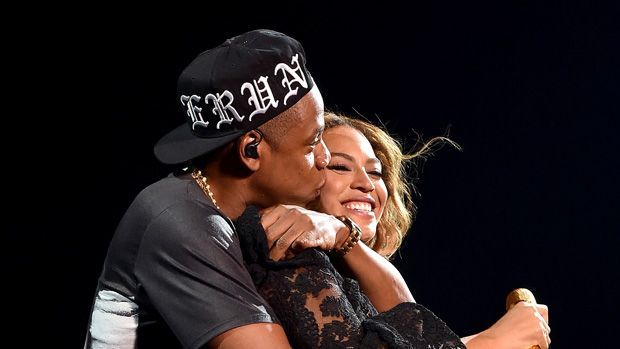 (Image credit: ARCHIVES)
Our world is slowly falling apart as more and more Beyoncé and Jay Z divorce rumors emerge. Their happy Instagrams have been keeping us relieved that this was all just speculation, but the Daily News has reported that may be part of the plan — a source close the the couple reportedly said Bey and Jay will release a statement and address all the rumors once the On the Run tour ends in September, and it won't be good news.
"Let's leave it at it's only a matter of time (until they split.) It's so obvious now it's embarrassing," the source said. "Around the time the tour ends, they'll make a choice on whether they want to separate or admit trouble."
This definitely has us worried, thinking back on the confusing few months we've seen, from the Solange elevator drama to the supposed news of Beyonce shopping for her own penthouse in New York City.
"This (trouble) has been brewing longer than anyone knows," the source said. "They're performers. And they're good performers. It's a business now, and they are business partners. And they don't even fight. They know what it is."
It's hard to believe that the married couple could appear so in love when they're having such big issues — we can only hope they clear up what's going on soon.
UPDATE:
If there's trouble in the epic romance that is Bey and Jay, Beyoncé sure doesn't want you to think so. She took to Instagram this weekend to make sure we're all aware that she's still rocking the Carter name.