Jon Hamm and Jimmy Fallon Get Dramatic in 'Turtle Soap Opera' Sketch on 'The Tonight Show'
Yes, you read that correctly.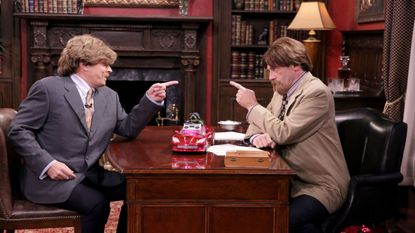 (Image credit: Getty Images)
Did you know Jon Hamm and Jimmy Fallon worked together back in the '90s on a soap opera called In the Dusk of Night?
Probably not, considering such show never existed, but the Mad Men actor and The Tonight Show host gave us an idea of what that would've looked like in a sketch during last night's episode. The two recalled the fictional soap opera, in which they played two "best friends and business partners who always found themselves in extremely tense and dramatic situations," crediting it with launching their careers as serious actors and reminiscing about the odd director who allowed his pet turtle to drive around on-set in a remote control car.
This all may have been an elaborate joke, but watching Hamm and Fallon try to ignore a mobile reptile while remaining in overly-dramatic character is a thing of brilliance. See for yourself:
If that doesn't satisfy your appetite for Jon Hamm, everyone's favorite brooding ad exec took time out while lounging backstage to share some "unqualified advice" on things like managing a budget ("get a better job"), dealing with gross roommates ("move"), the best cheese for a breakup ("don't go near the potato cheese"), how to handle an embarrassing moment in front of your crush ("adorkable is adorable"), and more. Impart to us your wisdom, Sensei Hamm.
Follow Marie Claire on Facebook for the latest celeb news, beauty tips, fascinating reads, livestream video, and more.
Celebrity news, beauty, fashion advice, and fascinating features, delivered straight to your inbox!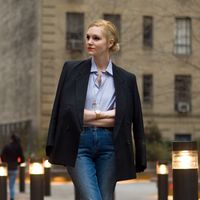 I am an experienced editor, writer, and creative strategist, specializing in fashion, beauty, and lifestyle content for digital media outlets, as well as video and social platforms. While I currently operate as a freelance contributor/consultant, with such clients as The Zoe Report, my 10+-year background in the industry was cultivated at the dot-coms of elite publications, including Harper's BAZAAR, ELLE, and Marie Claire.