Netflix Has Released the First Look at Jess on the 'Gilmore Girls' Revival and We Need to Talk About His Hair
How did this happen?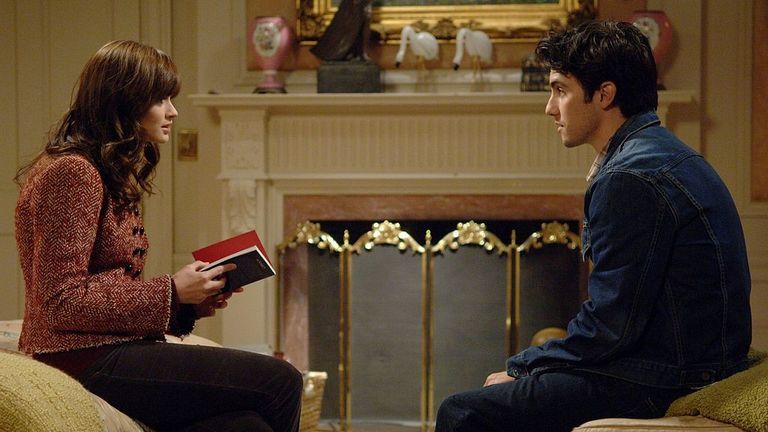 (Image credit: Marie Claire )
If you, like myself, were in love with Jess Mariano on Gilmore Girls, then you know that his hair is a key feature of his Bad Boy Hotness.
Here it is in all its James Dean-y natural glory: cool, slightly ruffled, perfect for running fingers softly through.
Then here it is in Season 7, slicked down like a skunk. Jesus, no wonder Rory picked Logan.
When Netflix announced that Jess would have a major plotline in the Gilmore Girls revival, there was reason to hope that we'd see the return of Hot Jess. But then this teaser video came out of him sporting bloated hobo hair on set and the concern became to mount.
Photos of him during the time of shooting made things especially concerning. Like, what is this? Unless you are auditioning for a Burt Reynolds biopic this is not an okay look.
Now, I was hoping that this was all just for his new show, This Is Us, and that he would look slightly more like the Jess we all know and love in the revival, but the first photo that Netflix has released has forced me to abandon all hope.
I can only assume that in this scene Luke is saying, "What is going on with your hair?! I raised you better than that!"
Let's hope Rory stages some sort of hair intervention before they end up getting back together and living happily ever after.
Follow Marie Claire on Facebook for the latest celeb news, beauty tips, fascinating reads, livestream video, and more.