Kendall Jenner Reveals the "Wildest Thing" She Ever Did in High School
Sounds about right.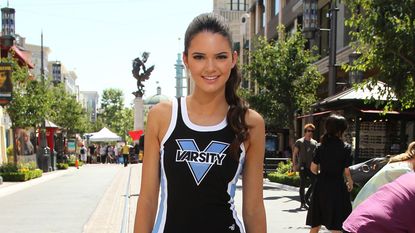 (Image credit: Archives)
Kendall Jenner has lived out practically her entire life in the public eye, but all things considered, she seems to have survived her teenage years with few, if any, scandals to speak of.
In a blog entry on her site, Kendall admitted she hasn't changed much since her high school days—she's always been pretty responsible and stayed out of trouble.
"I've grown up a lot since [high school], but I feel like, personality-wise at least, I was pretty similar to how I am now. Because my parents weren't very strict, Ky and I were super responsible," she wrote.
Even parties didn't push Kendall into the throes of adolescent rebellion and bad decision-making.
"[My parents] were OK with it if we went to parties because they knew we weren't getting into trouble—we never did anything that bad! We could've had parties ourselves if we wanted, but we really just didn't care to. We'd invite a bunch of people over to hang out but it was never a rager."
The model did reveal one thing that she did behind her parents' back, however—in case you were starting to think she was a total goody-two-shoes…
"The wildest thing I did during that time was fib to my parents about where I was at night," she admitted. "My dad didn't really know I had a boyfriend! Even though my mom had an idea, I was really weird about telling them because I thought I'd get in trouble."
Considering Kendall's characteristically hush-hush nature when it comes to her romantic interests, it comes as no real surprise that she kept her dating life private even as a teenager. You do you, Kendall.
Follow Marie Claire on Facebook for the latest celeb news, beauty tips, fascinating reads, livestream video, and more.
Celebrity news, beauty, fashion advice, and fascinating features, delivered straight to your inbox!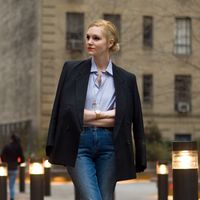 I am an experienced editor, writer, and creative strategist, specializing in fashion, beauty, and lifestyle content for digital media outlets, as well as video and social platforms. While I currently operate as a freelance contributor/consultant, with such clients as The Zoe Report, my 10+-year background in the industry was cultivated at the dot-coms of elite publications, including Harper's BAZAAR, ELLE, and Marie Claire.