This Is Where Your Favorite Celebrities Are Sitting at the 2017 Grammy Awards
Some interesting seat-mates in this group...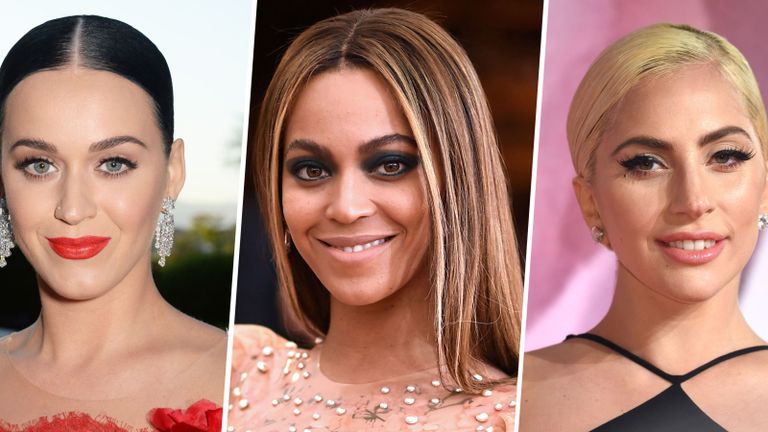 (Image credit: Getty Images)
The Grammys are going to be *huge* this year. With major nominations for the biggest names in music—like Adele, Beyoncé, Rihanna, Drake, Kayne, Demi Lovato, Sia, Ariana Grande (should we continue?!), and epic performances from basically every other musician, including Bruno Mars, John Legend, Lady Gaga, Katy Perry, it will be a Grammy Awards like no other.
To gear up for the show, we took a peek at the Grammys seating chart to see where our favorite celebrities will be sitting. Let's begin, shall we?
Beyoncé and Jay-Z, the King and Queen of our hearts the music world, will be sitting front and center as they make their first appearance after confirming they're expecting twins. The couple are front row regulars, but this year it's particularly important that they are close to the stage: Bey is performing (🙌 🙌 🙌) and she is nominated for a whopping nine awards.
Sitting one seat over is Kendrick Lamar, and next to him is Schoolboy Q. In the distance (read: second, third, and fourth rows), you can spot Metallica, De La Soul, Twenty One Pilots, and Khalif Brown.
In the row right behind Bey and Jay are Solange, Faith Hill, and Tim McGraw. Sitting behind Tim is Ariana Grande, and one seat over from her is Mike Will Made-It.
And this is where we'd probably want to spend our entire night. Sia and whatever creative way she decides to hide her face will be sitting next to Taraji P. Henson. They'll be a row ahead of Lady Gaga (and maybe her new BF?!),who is next to John Legend and Chrissy Teigen, and Jason Derulo. Last year's Super Bowl halftime performer Bruno Mars is sitting right behind this year's halftime goddess Gaga.
J.Lo will be sitting just ahead of Sia and Lady Gaga. Unclear if her maybe-sometimes-are-they-or-aren't-they man Drake will be there too.
In the most likely to spontaneously break into a power ballad section, we have three of the night's *major* performers: Adele, Keith Urban, and Katy Perry.
One of the most interesting pairings of the night will be neighbors Rihanna and Carrie Underwood. Are these two unexpected besties? Maybe. A few rows back, we spot seats for Diplo and The Weeknd (but sadly, we don't see a seat for Selena Gomez, the other half of this new couple).
The Grammy Awards (hosted by James Corden) air February 12 at 8 p.m. on CBS.
Follow Marie Claire on Facebook for the latest celeb news, beauty tips, fascinating reads, livestream video, and more.