Did Prince Philip Cheat on Queen Elizabeth?
'The Crown' certainly makes it seem that way, but the truth is more complicated.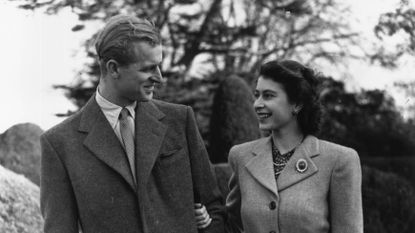 (Image credit: Getty Images)
If you've seen the Season 2 trailer for Netflix's The Crown, you've probably noticed that there's a lot of *tension* between Prince Philip and Queen Elizabeth, and that said tension appears to be over other women. So, the question on your mind is probably: "Hold up, did Prince Philip cheat on the Queen?" The answer? It's complicated.
The royal family are, by all accounts, deeply private people—but that hasn't stopped The Crown's creator Peter Morgan from tackling their personal lives. Thus far, the show has danced around the topic of Philip's alleged infidelity without actually going so far as to have actors Claire Foy and Matt Smith play out a "you cheated on me" scene. It's a decision that seems fair, considering there's no real proof that Philip's been unfaithful.
The Prince's relationships with women other than Queen Elizabeth are highly speculated upon, and also highly unconfirmed. But even before they were married, Queen Elizabeth's family were said to have thought Philip was "rough, ill-mannered, uneducated, and would probably not be faithful." Not exactly a glowing review.
Rumors about extramarital affairs quickly plagued the couple, and—as 2016 documentary Inside Buckingham Palace—notes, "Royal aids panicked as rumors grew about Philip having affairs. The affairs were denied and there was no evidence. But rumors persisted. Action was needed. In 1956 the queen was advised to let Philip go away on a long overseas tour which should keep him out of trouble."
This tour was covered in Season One of The Crown, with Claire Foy's Queen Elizabeth asking her husband to open the 1956 Summer Olympics in Melbourne, with the addition of months-long world tour. The Queen obviously never spoke about the rumors in public, but the Palace issued a statement by way of press secretary Commander Richard Colville that said: "It is quite untrue that there is a rift between the Queen and the Duke of Edinburgh. It is a lie."
As we see in The Crown's first season, Philip spent plenty of time away from the Queen, but rumors of affairs first seem to have caught up with him long before his trip overseas. Specifically, they came into the spotlight in 1948, when tabloids ran a story about Philip's alleged relationship with Patricia Kirkwood—who royal biographer Sarah Bradford says had a dressing room visit from the Prince before they danced "until dawn" at a nightclub. Queen Elizabeth was pregnant at the time.
Kirkwood denied the affair, and is said to have asked Philip to make a statement. The actress' friend and writer Michael Thornton has possession of the letter between Philip and Kirkwood, and claims that the Prince replied: "Short of starting libel proceedings, there is absolutely nothing to be done. Invasion of privacy, invention, and false quotations are the bane of our existence."
Thornton also claims that Kirkwood told a journalist, "A lady is not normally expected to defend her honor. It is the gentleman who should do that. I would have had a happier and easier life if Prince Philip, instead of coming uninvited to my dressing room, had gone home to his pregnant wife on the night in question."
When it comes to which of Philip's alleged relationships will play out in The Crown Season 2 (if any), the answer is unclear—but the trailer includes a very tense scene between Elizabeth and an on-stage performer. "The rumors still haven't gone away," the Queen says in the clip. "I've learnt more about humiliation in the last few weeks than I hoped I would in a lifetime." (Note, when asked about Philip's alleged infidelity during a Crown press event, Morgan said "Doesn't everyone in Britain know he had an affair?")
Aside from Kirkwood, Philip has also been linked to actress Katie Boyle (who vehemently denied the claims, saying "It's ludicrous, pure fabrication"); night club singer Hélène Cordet (who calls the rumors "ridiculous"), Merle Oberon, Daphne du Maurier, and even the Duchess of Abercorn—who also denied claims, saying "I did not go to bed with him…It wasn't like that."
So what does Philip himself have to say about the rumors of infidelity that have plagued his relationship? His answer to a journalist says it all: "Good God, woman! Have you ever stopped to think that for years I've not moved anywhere without a policeman accompanying me? How the hell could I have got away with anything like that?"
RELATED STORY
---
Follow Marie Claire on Facebook for the latest celeb news, beauty tips, fascinating reads, livestream video, and more.
Celebrity news, beauty, fashion advice, and fascinating features, delivered straight to your inbox!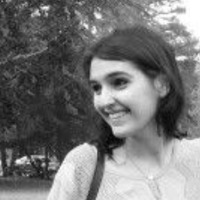 Mehera Bonner is a celebrity and entertainment news writer who enjoys Bravo and Antiques Roadshow with equal enthusiasm. She was previously entertainment editor at Marie Claire and has covered pop culture for over a decade.