Behold: Every One of Miley Cyrus' Outfit Changes for the VMAs
There's so much happening.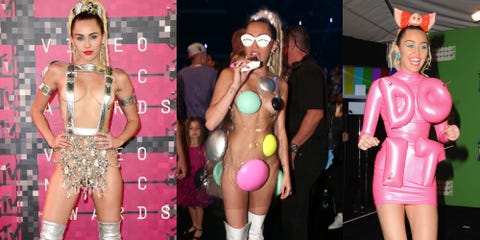 Miley Cyrus is no stranger to pushing the envelope when it comes to fashion. So it makes sense that as the MTV VMAs host, her outfit changes would make heads turn and jaws straight up drop. We might not be able to pull it off, but Cyrus proves—confidence is key. (You do you, girl.)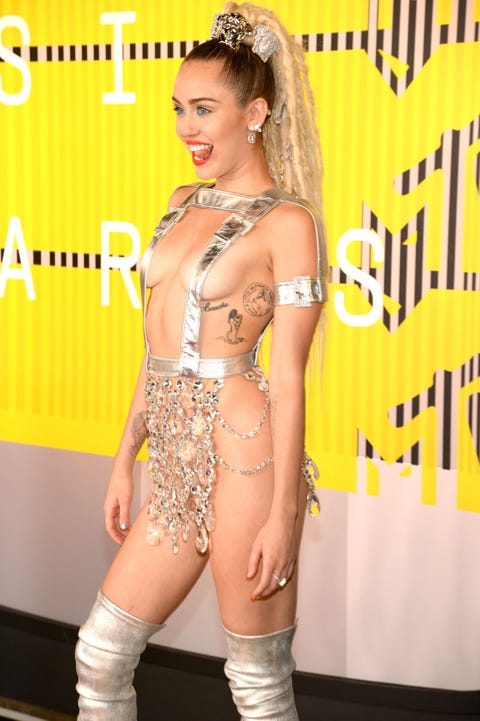 The VMAs host hit the carpet barely-clad in this number.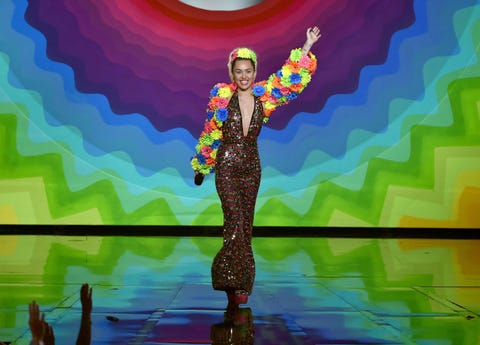 She hit the stage in this 70s-inspired rainbow outfit—with the embellished jacket and headpiece to match.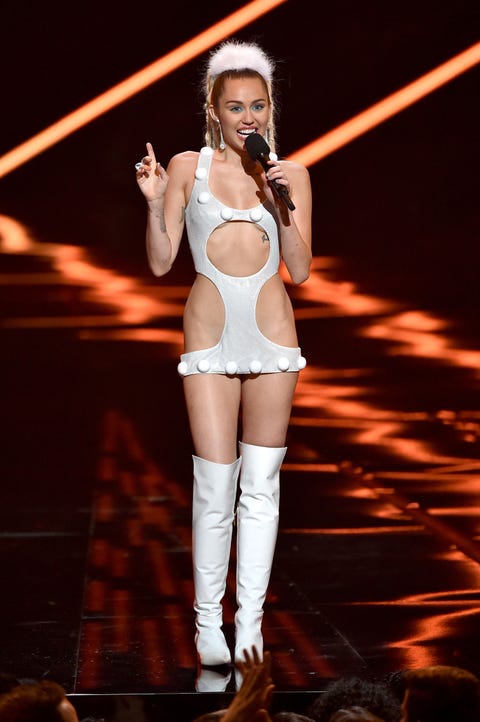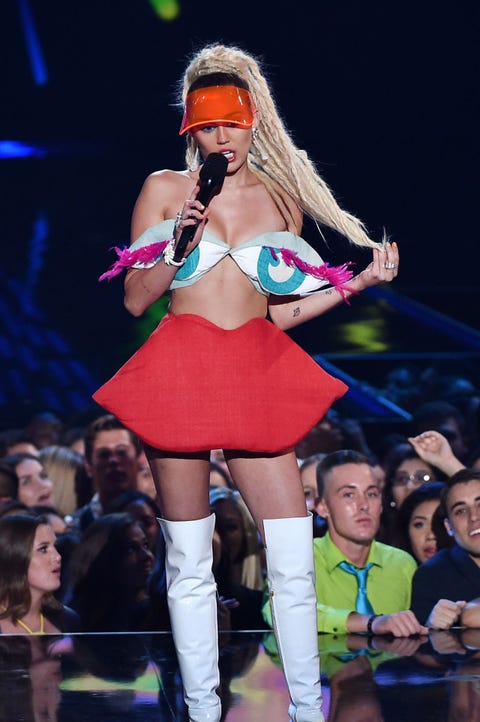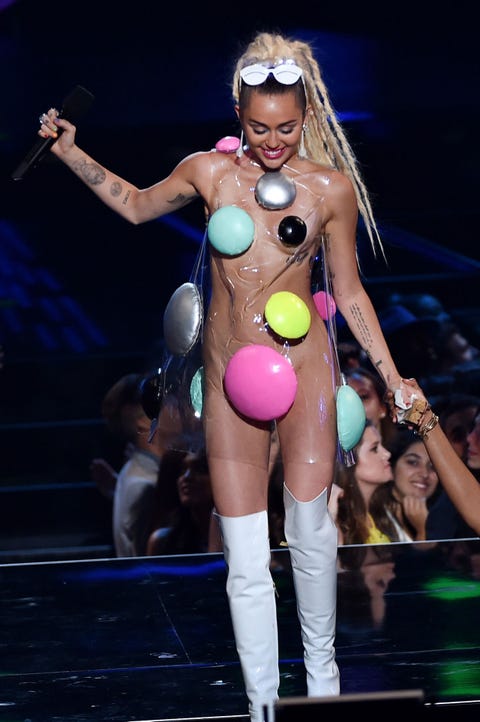 With a see-through base. Naturally.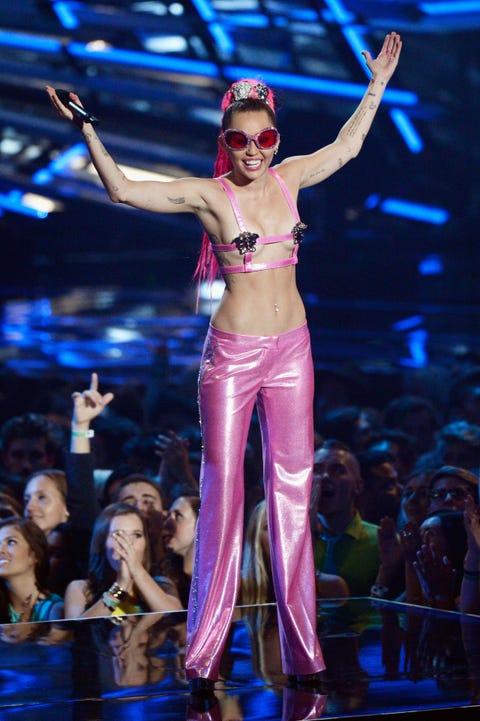 Miley tip: Always match your hair to your outfit.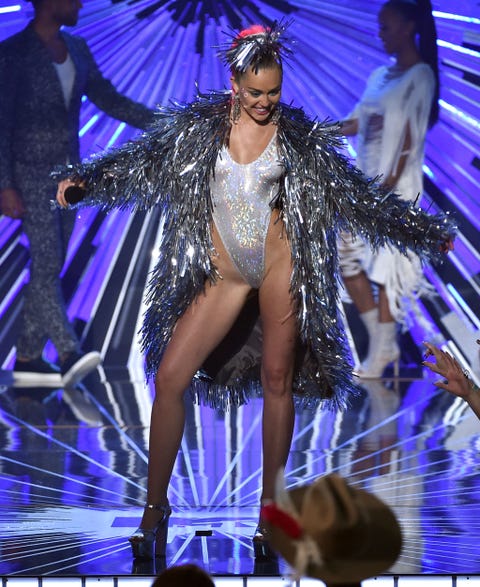 Miley looks like a holiday decoration meets a disco ball. And we love it.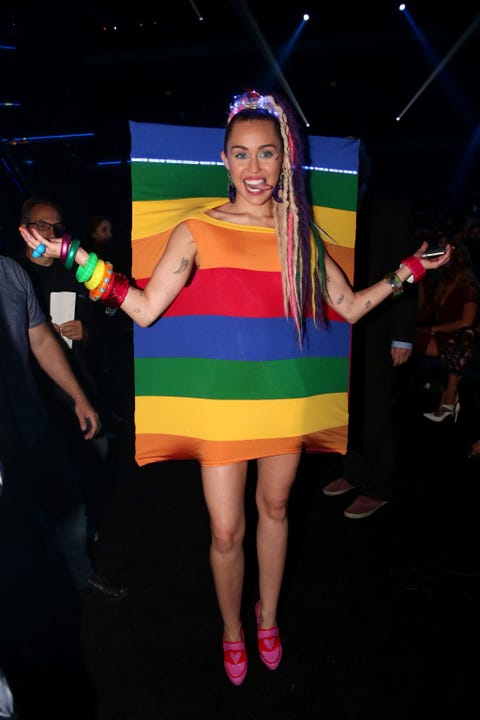 Yes, you can totally make a flag an outfit!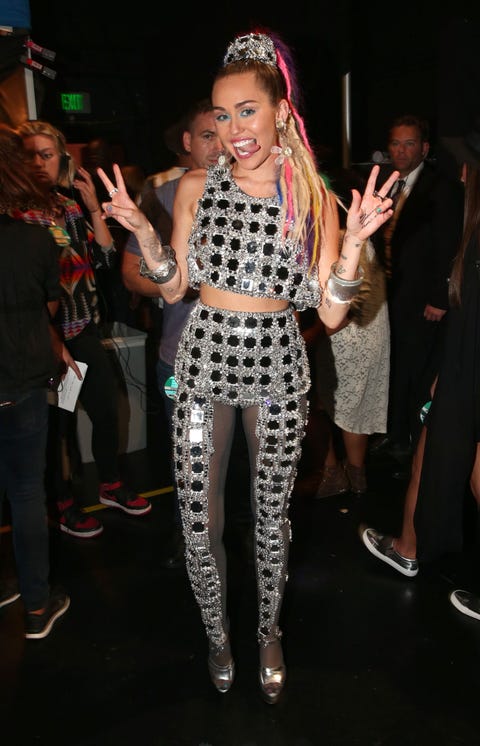 More disco-inspired greatness.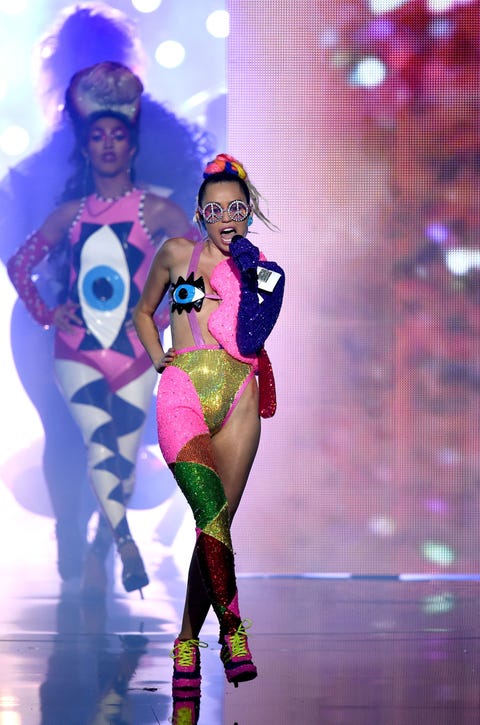 Get it? Miley hit the stage decked out in another skin-baring, colorful number before she dropped her free album.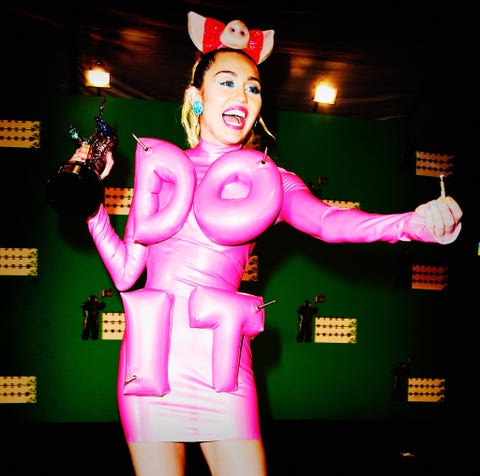 This content is created and maintained by a third party, and imported onto this page to help users provide their email addresses. You may be able to find more information about this and similar content at piano.io