27 Photos of Celebrities Eating Junk Food in Fancy Clothes
Burgers and pizza in hand? Relatable. Designer gowns? Not so much.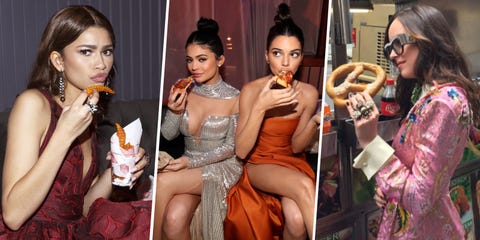 Eating crappy food while you're wearing couture is the ultimate high-low. Here, in celebration of that particular pairing, 27 photos of celebrities chowing down while they're dressed up.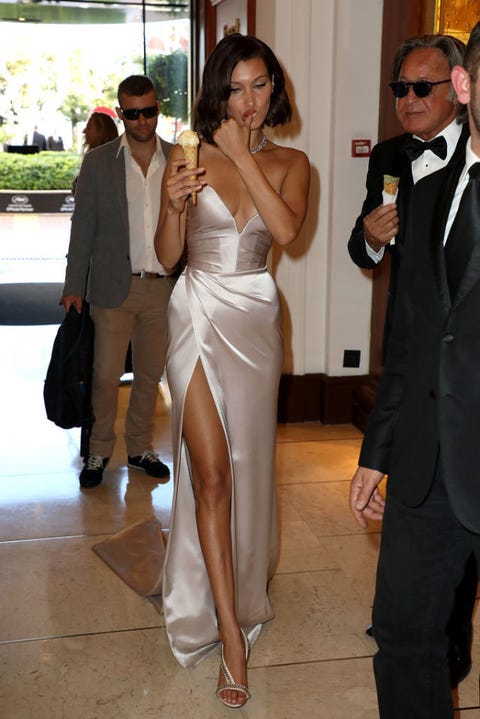 Bella Hadid
Nothing gets between the model, seen here at the 2017 Cannes film festival, and her ice cream—not even skintight Alexandre Vauthier.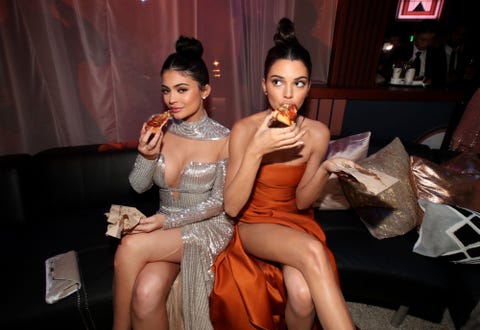 Kendall and Kylie Jenner
Are we sure Kendall and Kylie aren't sponsored by a pizza place? If not, Dominos should totally use this pic of the sisters from the 2017 Golden Globes in an upcoming ad campaign. Iconic.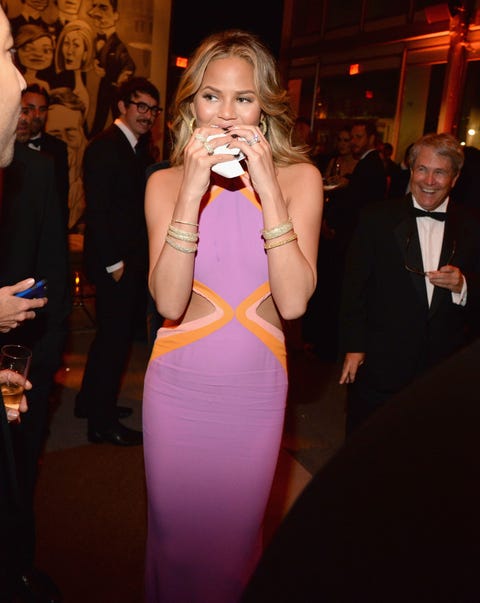 Chrissy Teigen
When I am famous, I will have in my rider one (1) lighting crew whose sole job is to make sure I can eat my burgers in the most flattering surroundings possible.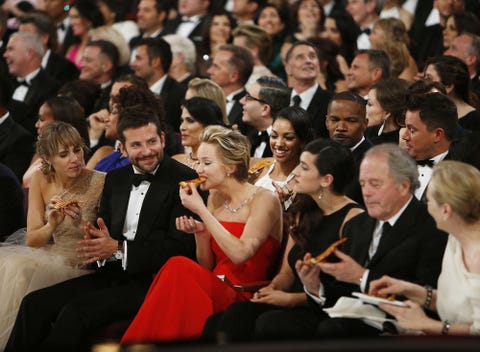 Jennifer Lawrence
This was when Ellen Degeneres ordered pizza for the whole audience while hosting the Academy Awards in 2014. Some laughed and posed for pics. Jennifer Lawrence dug in.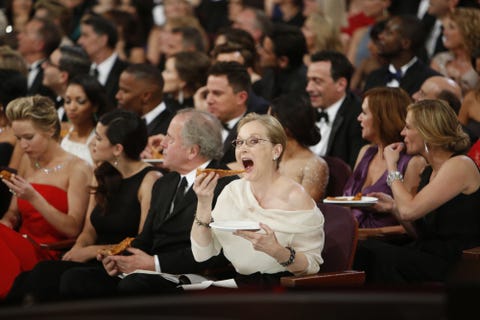 Mery Streep
So did Meryl Streep. BRB, taping this photo to my fridge to remind myself that Meryl Streep makes pizza sexy.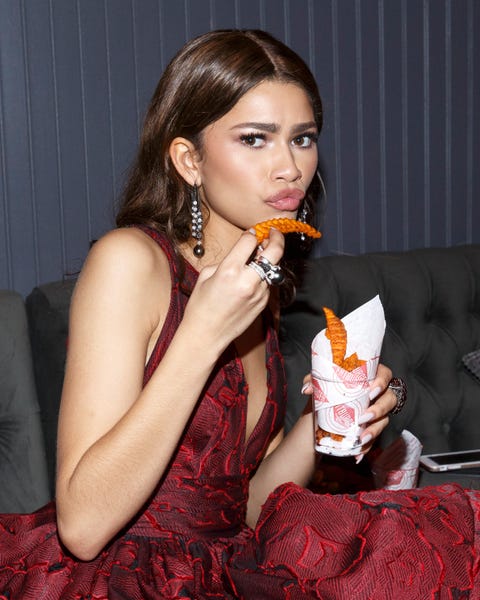 Zendaya
When you realize you should've taken the risk and added extra fries to your carton before handing off the less-full one to your little brother.
Helen Mirren
Casual Oscar burger-side. What a dame. Literally.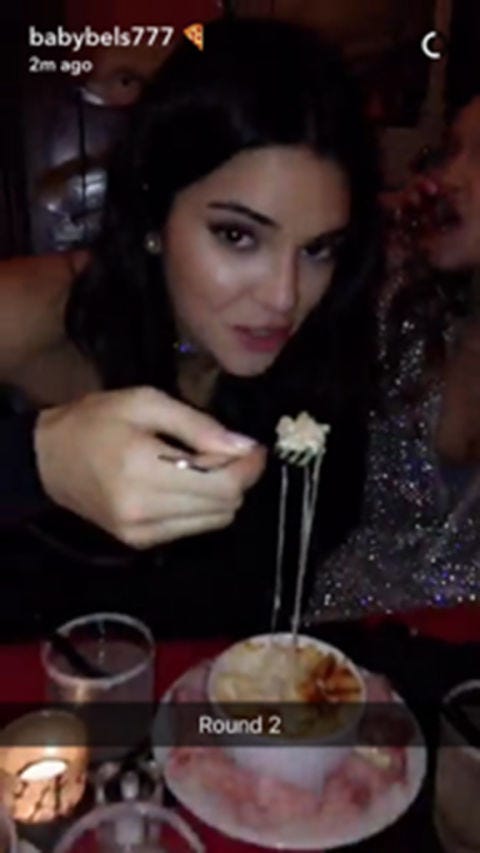 Kendall Jenner
Eating: mac and cheese. Wearing: Her post-VSFS finery.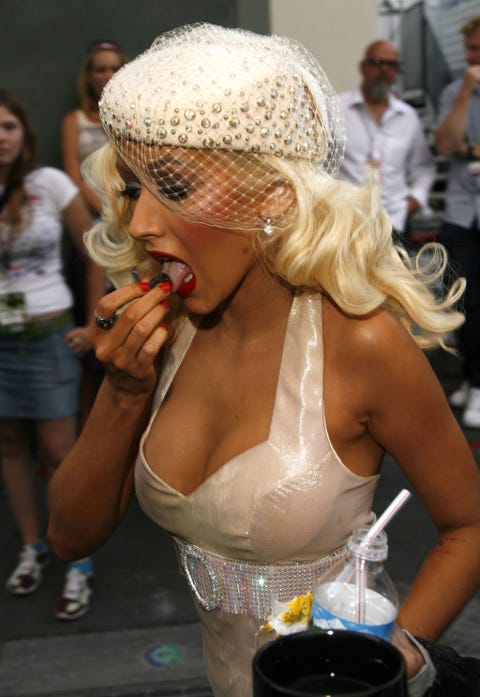 Christine Aguilera
A quick chocolate truffle on my way into the MTV Movie Awards? Don't mind if I do.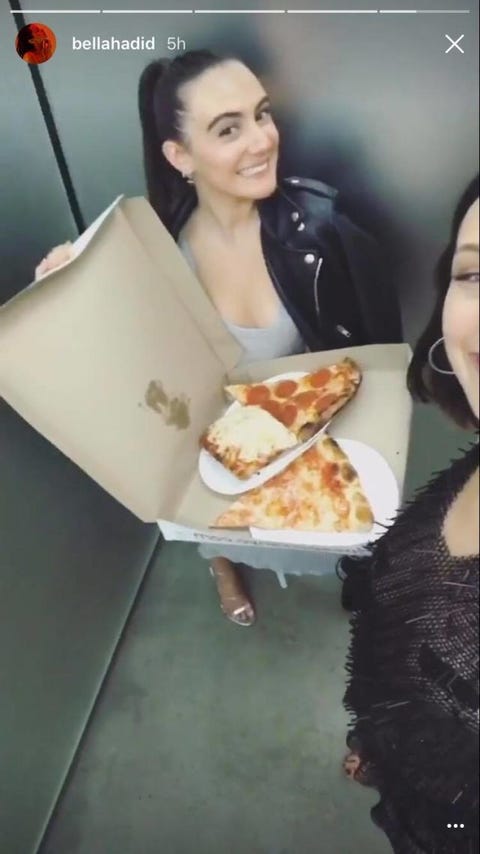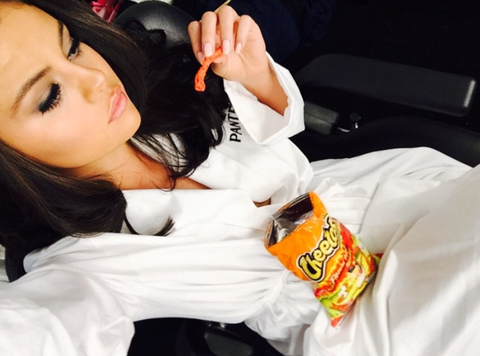 Selena Gomez
White robe, fully-done hair and makeup, nice chair to perch in, Cheeto delicately held in manicured fingers. It's all part of the process.
This content is created and maintained by a third party, and imported onto this page to help users provide their email addresses. You may be able to find more information about this and similar content at piano.io