32 Most Important Icons of the '90s
From celebrities you might have forgotten to the all-time greats.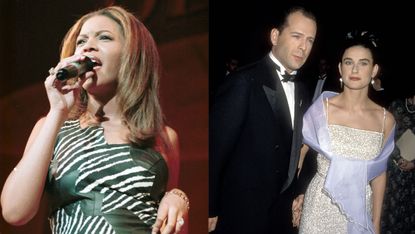 (Image credit: Getty Images)
A lot of the celebrities we still know and love today first hit the scene in the 1990s. It felt like a time of intense appreciation of our favorite stars, from the top '90s supermodels to actors starring in our very favorite '90s movies. But, because this was the time before the Internet and social media, we relied on pictures from red carpets and other events to get our fix. Many of those singers, actors, models, and stars still have booming careers today, including Reese Witherspoon, Sarah Jessica Parker, and Queen Bey herself (remember Destiny's Child? Because we do!). This decade saw the rise of some very talented people who still influence our culture today. It's just that impressive—and just that fun to look back to when they were just starting out.
Keep scrolling for just 32 of these icons who made the '90s one of the most fun and fashionable decades ever.
Cameron Diaz
Cameron Diaz was still on the rise in the '90s, but she was having quite a run: With back-to-back hits with The Mask, My Best Friend's Wedding, and a star-making turn in There's Something About Mary (not to mention a great performance in Being John Malkovich), she was poised to be one of the biggest movie stars of the '00s.
Aaliyah
We should have gotten several more decades of the late singer and actor, but what we did get of the "Princess of R&B" was impressive: millions of records sold from three albums and performances in Romeo Must Die and Queen of the Damned.
Alanis Morissette
Teens in particular loved this singer-songwriter's angsty lyrics about life, loss, and love—to the point where Jagged Little Pill is one of the best-selling albums of all time. (I dare you to not think about "You Oughta Know" without getting it stuck in your head for the rest of the day.)
Angela Bassett
The future queen of Wakanda was busy starring in (and being the best part of) movies like What's Love Got to Do With It, Boyz n the Hood, Malcolm X, and How Stella Got Her Groove Back in the '90s. It was an impressive run that set the stage for a decades-long career.
Pamela Anderson
The show Baywatch was incredibly popular in the '90s, and Pamela Anderson was the centerpiece of the show (playing C.J. for five years). She also made headlines for her multiple Playboy covers—as well as her personal life—and was basically the '90s blonde icon.
Sarah Michelle Gellar
Sarah Michelle Gellar had been acting for a while by the time she got the role of Buffy in Buffy the Vampire Slayer in 1997, but the role vaulted her to super-super-stardom. Every tween wanted to have her exact '90s style and have an equally hot, angsty vampire boyfriend.
Winona Ryder
In the '90s, Winona Ryder was on a professional streak that included Edward Scissorhands, The Age of Innocence, Little Women, and Girl, Interrupted. She took a break from acting in the '00s and you probably know her best from the more recent TV show Stranger Things, but her early roles are the stuff of legend.
Jennifer Lopez
Lopez was just at the beginning of her loooooong career, from her thoughtful and respectful performance of the late singer Selena in the movie of the same name in 1997, to a very steamy role alongside the biggest possible star (George Clooney) in Out of Sight. And the rest is history.
Meg Ryan
Technically When Harry Met Sally... premiered in 1989, but it cemented Ryan as a romcom star, including Sleepless in Seattle, Joe Versus the Volcano, and You've Got Mail (a Marie Claire fave!). She's returning to the screen in What Happens Later, a romcom starring David Duchovny, so it's like the '90s all over again.
Halle Berry
Halle Berry wouldn't get major roles in Hollywood until the '00s (Monster's Ball, X-Men) but she was busy working in the '90s on films like Bulworth and Why Do Fools Fall in Love, even winning awards for Introducing Dorothy Dandridge.
Janet Jackson
If you only think of Janet Jackson as having a famous family, you're seriously underrating this singer/songwriter/dancer and actor. She was one of the highest-paid artists at the time; In particular, Janet and The Velvet Rope cemented her as a star, sex symbol, and innovator.
Celine Dion
Like a lot of people on this list, Celine Dion would go on to have a long and fruitful career. But the moment she hit icon status was for "My Heart Will Go On," the absolute banger that served as the theme song to Titanic. No biggie, only one of the best-selling singles ever and an Oscar-winning song!
Whoopi Goldberg
The EGOT winner (Emmy, Grammy, Oscar, and Tony award winner, ICYMI) received her Oscar this decade (for Ghost) and became the highest paid actress at the time for Sister Act and its sequel in this decade. Oh yea, and she voiced a hyena in The Lion King!
Alicia Silverstone
"As if!" Sorry, had to. Clueless, technically an Emma remake, launched a bunch of copycat films and made Alicia Silverstone a star as the popular teen with a heart of gold Cher Horowitz. Her less-well-reviewed film, Batman & Robin, was also this year, but we won't hold it against her!
Michelle Pfeiffer
Another future Marvel star on this list, Pfeiffer achieved major star status as Catwoman in Batman Returns but also starred in more serious fare like The Age of Innocence and Wolf. After taking a break, she returned to acting more regularly in the '10s, but if you're unfamiliar with her early work, you should go back and revisit them.
Beyoncé Knowles
Granted, Queen Bey was a member of Destiny's Child throughout the '90s, but also they were one of the most popular R&B girl groups of all time! Their second album includes "Say My Name" and "Jumpin' Jumpin'," solidifying the singer/songwriter's early success.
Demi Moore (and Bruce Willis)
The '90s saw some major power couples, and Demi Moore and Bruce Willis were huge. While both saw major films of their own (Moore for A Few Good Men and Willis for Pulp Fiction and Armageddon, among others) the fact that they were together only enhanced their star power. And yet! The marriage was over by the end of the decade.
Reese Witherspoon
Reese! The long-time actor and producer got her big break in the late '90s with Election and Cruel Intentions, the latter making her a teen star for playing the buttoned-up Annette who falls for bad boy Sebastian (Ryan Phillippe, whom she was dating and eventually married!).
The 'Sex and the City' Ladies
Technically Sex and the City debuted in 1998, so it just sneaks onto this list. But the show and its characters became instantly iconic, both because the show's marketing emphasized how much sex they'd all be having and the actual show focused on the intense friendship the women had.
The 'Practical Magic' Girls (Sandra Bullock and Nicole Kidman)
Okay, obviously Sandra Bullock and Nicole Kidman had impressive careers in the '90s and went on to be on-screen icons, but this rom-dram has been reclaimed as a cult classic for everyone who loves fall, and loves seeing these two actors be adorable together (a.k.a. every single one of us).
Sharon Stone
In the era of erotic thrillers, Basic Instinct was the most well-known example of the genre (and Sharon Stone's character the most infamous), but let's not forget she also starred in Casino, Total Recall, and The Quick and the Dead during this decade!
The Spice Girls
Ah yes. Which Spice Girl were you?? (I was Posh, thanks for asking.) Their debut album laded in 1996, which combined with each singer's signature style and persona, basically made them household names immediately. It's hard to believe they achieved so much success before going on hiatus in 2000.
Mariah Carey
In addition to recording the song that just about everyone knows in these 10 years (that would be "All I Want for Christmas Is You," obviously), the incredible singer broke with her husband Tommy Mottola and reinvented her image, debuting a hip-hop-inspired pop style.
Madonna
The Queen of Pop was still busy in the '90s after a prolific run in the '80s. After The Immaculate Collection, she turned to acting: A League of Their Own and Evita, most notably. Hot take: She was great in both of them. Then she went back to music with Ray of Light, because she could.
Cindy Crawford
Probably most known for being a model—one of the "Big Six" supermodels of the decade, in fact, and absolutely ubiquitous during the decade—Cindy Crawford also became an actor in the '90s. Ever heard of her 1992 Super Bowl Pepsi commercial?
Naomi Campbell
Another of the "Big Six" supermodels, Campbell's impressive '90s run included Vogue covers, countless runway shows, and many high-profile campaigns. She broke barriers for Black women in the modeling industry throughout her career—while also branching out briefly as a singer and actor in the '90s.
Gwyneth Paltrow (and Brad Pitt)
Gwyneth Paltrow was already an acting legend in the '90s, from Emma to Shakespeare in Love and The Talented Mr. Ripley. But she was also one-half of an epic power couple, dating Brad Pitt from 1994 to 1997 (cue the joke about how Pitt always looks like the person he's dating).
The Ladies of 'Friends'
In fall of 1994, a little show called Friends debuted. In it, Phoebe, Monica, and Rachel laughed, dated, and bickered—and millions of people tuned in to watch them. From "the Rachel haircut" that everyone wanted, to the ever-so-90s fashion, the three characters helped define style and beauty for a decade.
Kate Moss
Of all the supermodels of the '90s (and there are many noteworthy names), Kate Moss probably had the most iconic status at the time. She also happens to have had one of the biggest influences on fashion, especially her collaborations with Calvin Klein (and her eyebrows).
Julia Roberts
Julia Roberts had had some acting experience by the time she landed the lead role in Pretty Woman, but the fact that not as many people were familiar with her—and they got to watch her breathtaking performance—meant that a whole generation of people fell in love with her from a single movie.
The Stars of 'Titanic' (Kate Winslet and Leonardo DiCaprio)
There was no bigger movie in the '90s than Titanic. And there were no bigger movie stars than Leonardo DiCaprio and Kate Winslet. What's even better than their immediate superstardom is the fact that the two actors became (and remain!) very close friends.
Whitney Houston
With a voice, style, and charisma all her own, Whitney Houston was one of a kind. One of the best-selling singers of all time, "The Voice" won dozens of awards, but she's also an underrated actor (The Bodyguard, The Preacher's Wife) and started working as a producer in the '90s as well.
Marie Claire email subscribers get intel on fashion and beauty trends, hot-off-the-press celebrity news, and more. Sign up here.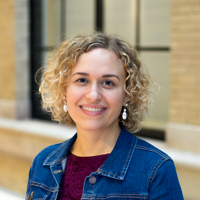 Katherine's a Boston-based contributor at Marie Claire who covers fashion, culture, and lifestyle—from "Clueless" to Everlane to news about Lizzo. She's been a freelancer for 11 years and has had roles with Cosmopolitan and Bustle, with bylines in Parents, Seventeen, and elsewhere. It's "I go to dinner," not "Her huge ego," but she responds to both.