The Best Celebrity Instagrams from Super Bowl 2016
It's game day.
Tonight, the Denver Broncos and the Carolina Panthers head to Levi's Stadium in San Francisco to compete in the 50th Super Bowl. With the pre-party playlist loaded and snacks prepped, the countdown to kickoff is officially on. From diehard sports fans to those just watching for the commercials and all-star performances, everyone is gearing up for the big game—and that includes celebrities. See how stars are taking in the football festivities with the best #SuperBowl50 Instagrams.
David and Brooklyn Beckham
Lady Gaga
Mariska Hargitay
Kate Hudson
Chrissy Teigen
Taraji P. Henson
Celebrity news, beauty, fashion advice, and fascinating features, delivered straight to your inbox!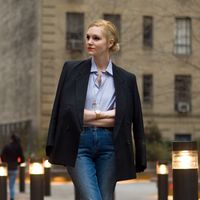 I am an experienced editor, writer, and creative strategist, specializing in fashion, beauty, and lifestyle content for digital media outlets, as well as video and social platforms. While I currently operate as a freelance contributor/consultant, with such clients as The Zoe Report, my 10+-year background in the industry was cultivated at the dot-coms of elite publications, including Harper's BAZAAR, ELLE, and Marie Claire.