The Best Tweets About John Legend and 'Jesus Christ Superstar Live'
Everyone is loving NBC's live musical 'Jesus Christ Superstar,' which stars John Legend. Here, the funniest tweets about the show.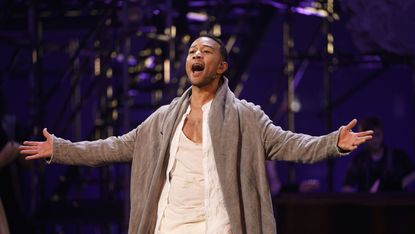 (Image credit: Getty Images)
Tonight, NBC is trying the live musical thing again with Jesus Christ Superstar Live and, well, it's good—really good. Just ask Twitter. People are losing their minds over John Legend hitting high notes, Sara Bareilles singing like an angel, and all that glitter. Here, the best, funniest tweets from everyone watching—including some gems from Legend's wife, Chrissy Teigen.