Whitney Port Confirms She's Coming Back for 'The Hills: New Beginnings'
Oh, come on, Lauren. It's your turn now.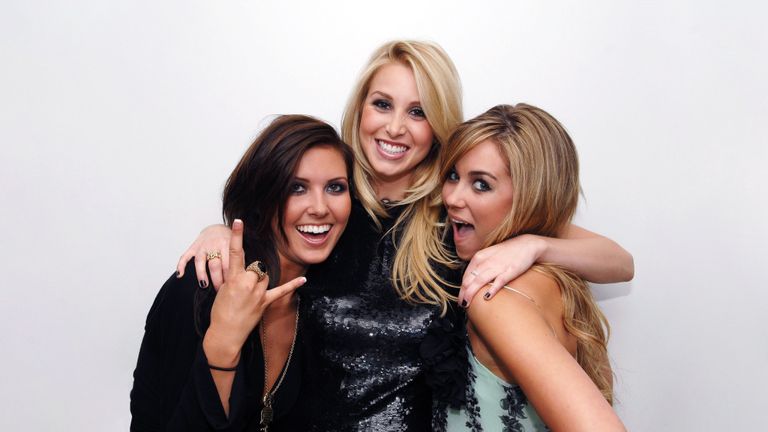 (Image credit: Dimitrios Kambouris)
Earlier this week, during the shade-filled 2018 MTV VMAs, the world stopped turning as a mysterious commercial dropped at the end of the ceremony. An acoustic version of Natasha Bedingfield's "Unwritten" began playing, the camera panned across the L.A. coastline, and millennials across the world suddenly felt an urge to grab their nearest boho chain waist belt, side bangs, and trucker hats. The Hills is returning to screens, and life just got good again.
Earlier in the evening, OG Audrina Partridge mentioned an upcoming "announcement" that she was excited about, and was later joined by a handful of the original cast to celebrate the big news and confirm their involvement in the reboot. While Partridge, Spencer Pratt, Heidi Montag and even Justin Bobby showed up, a couple of key players were missing from the ranks. But god bless, because now another of your all-time faves, Whitney Port, has confirmed that she'll be back for The Hills: New Beginnings.
The show—which originally aired 12 years ago in 2006 because you are old and time has lost all meaning—will definitely feature your TV BFF Whitney, as she announced on Instagram: "'Throw back to my first VMAs look. Good thing I get to go back and make up for my insane looks on #thehills on the NEW HILLS REBOOT!!!"
While your girl Whitney is definitely on board, iconic frenemies Lauren Conrad and Kristen Cavallari are looking unlikely to make a return to The Hills. Kristen is reportedly tied into contracts regarding her E! Show, Very Cavallari, that don't permit her to take part. Meanwhile, speaking about LC, a source told People: "She's in a different place in her life. But she wants everyone to enjoy themselves. She wishes everyone the best."
Oh, c'mon Lauren. I know you're all about your dream aesthetic lifestyle brand and perfect parenting these days, but I really need more solid advice around love, forgiveness and friendship on which to base my life. Do the right thing.
RELATED STORY