Feminist Writers Re-Write the Endings to 3 Classic Rom-Coms
Many of our very favorite films from the rom-com heyday of the '80s and '90s, wouldn't hold up today, so we asked three feminist writers to rewrite the endings to Splash, 13 Going on 30, and Practical Magic.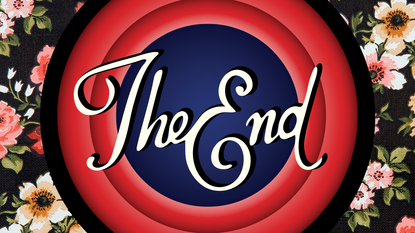 (Image credit: Getty Images)
Rom-coms have a way of tricking us into watching and buying into things that we otherwise wouldn't, like people lying and deceiving to get what they want, or the dismissing or downgrading of female ambition, or the celebration of regressive gender norms. Many of our very favorite films from the rom-com heyday of the '80s and '90s, wouldn't hold up today.
The clothes and the sets and the attractive actors and the promise of true and everlasting love blind us a bit to the problematic nature of many of the plotlines. But the romantic comedy is one of the few genres of movie that's largely by, for, and about women. So why aren't we demanding more from them? Why aren't we demanding movies that showcase women getting an envious shopping montage, a promotion at work, and a big white wedding (if that's what she wants!)?
So now we are—at least hypothetically. We asked a few of our favorite modern feminist writers to re-write the endings of some of our beloved rom-coms for 2019.
'Splash' by Jamie Lee
Splash is a film about a mermaid who appears on land, naked, and doesn't really have a personality, but is crazy-horny for Tom Hanks...? Ok! Sure! However, in my version of the aquatic classic, aptly named Splashing Out Against The Patriarchy, Madison is not just living for her relationship. She is using her time in New York City to get a degree from NYU in Marine Biology, which pays off later in the story. She doesn't have time to be some dude's sex puppet because she's too busy cramming for finals!
In the original movie, a scientist throws water on Madison to expose her for the mermaid she is. In my version, Madison throws water on herself, so as to say, "Yeah I'm part-fish! It's who I am and I'm owning it!" Also, her long hair doesn't always magically cover her boobs in my version. She shaves her head and frees the nipple. She's empowered.
In Splashing Out, when Madison is seized by the government and taken to a secret lab to be dissected, she artfully seduces the security guard assigned to watch her and he ends up setting her free. She kills him and every other pervert who works there, but the FBI deems it self-defense and the President of Science (a position I just made up) appoints her the new head of the lab! She's perfect for the job. Not only has she studied biology, she was once the subject of dissection! You can't deny that level of experience!
At the end of the film, Madison and Tom become co-parenting partners. She is the breadwinner, while Tom stays home with their two adorable half-fish children.
Jamie Lee is a standup comedian and actress who most recently starred as 'Ali Reissen,' in the second season of the hit HBO series "Crashing." In addition to being one of the core cast members of MTV's hit show "Girl Code," Lee has appeared on "Conan," "The Late Late Show with James Corden," "Last Call with Carson Daly," "Chelsea Lately" and "@Midnight." She was also the host of the TruTV series "10 Things" and the EW.com series "Polished." In December 2016, Lee released her debut book Weddiculous (Harper Collins). When Jamie isn't working in New York, she lives in Los Angeles.
13 Going on 30' by Jess Dweck
I've never understood why people think this movie has a happy ending. Jennifer Garner's character goes from being a big-time magazine editor in Manhattan to living in the suburbs in a Pepto pink Barbie house with the guy she liked in middle school. A guy who, it should be noted, built a creepy homemade dollhouse for her with a tiny figure of her in a bathtub. This is a nightmare ending. Having to leave your cool NYC media job and return to your New Jersey hometown to wear pastel crew neck sweaters is truly any adult woman's worst nightmare. And I don't care how many mistakes you think you've made as a kid. Who in their right mind would go back to being 13 again? Everyone is mean, everything is embarrassing, and you're constantly staining your pants from surprise periods.

Jenna, I beg of you, stay being 30 in 2004 New York City. Ride out the last few years of print magazines still being a thing, find another sensitive photographer type—just look in any whiskey bar with Edison bulbs—and buy up all the Williamsburg real estate you possibly can.
Jess Dweck is a TV writer.
Practical Magic by Lane Moore
I love Practical Magic more than I can possibly tell you BUT I get so freaking mad when the movie goes from being about a bunch of super powerful hot witch sisters and their incredible aunts, and becomes about some cowboy hat wearing mumbley doof. First of all, I firmly believe if the actor who played Sally's first husband and Aidan Quinn (The Doof) were reversed, that would solve a lot of it. Sally and her first husband had so much chemistry I just cannot stand to see the movie's happy ending be "Sally ends up with a mush-mouthed truck stop tool in a tucked in flannel who chews his words like they're straw." Sad.
Lane Moore is the #1 bestselling author of How to Be Alone: If You Want to and Even If You Don't, and the creator of hit comedy show Tinder Live. Follow her on Twitter and Instagram.
MORE ROM-COM COVERAGE, RIGHT THIS WAY
Celebrity news, beauty, fashion advice, and fascinating features, delivered straight to your inbox!