Never Forget That Gilly Was the One Who Discovered This Huge 'Game of Thrones' Secret
Justice for Gilly!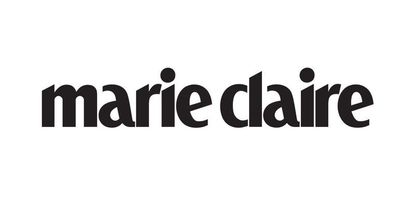 (Image credit: Marie Claire)
~*spoilers for Game of Thrones below*~
Among the many, many revelations of Game of Thrones's season seven finale was the reveal of Jon Snow's true Targaryen identity. But the show actually kind of did a soft reveal of Jon's identity via Sam...err, actually, Gilly.
That's right: while it was Sam who conversed with Bran about this big GoT revelation in the finale, Gilly was the one who actually discovered it an episode earlier. And fans are pissed that she isn't getting her due credit in the story for making arguably its most important discovery:
Related Story
JUSTICE FOR GILLY BECAUSE SAM STOLE HER DAMN FUN FACT #GameofthronesAugust 28, 2017
See more
RT if you'll never forget it was Gilly who made the discovery about Jon's parents, not Sam. #gameofthrones pic.twitter.com/p68eGRMvabAugust 28, 2017
See more
But let's talk about how Sam low key took the credit for the annulment bomb that Gilly found last episode #gameofthronesAugust 28, 2017
See more
When Sam Tarley takes credit for what Gilly found in the maester's scrolls and you're just like... #GameOfThrones pic.twitter.com/ttULa17vXbAugust 28, 2017
See more
Maybe it's just heartening to know that Sam's listening to Gilly?
Sam WAS listening to Gilly! Cue the "hallelujah" music. #GameOfThrones #ThronesYall pic.twitter.com/lRJ9tYFgDdAugust 28, 2017
See more
Me when Sam revealed he actually listened to Gilly #GameOfThrones pic.twitter.com/MVIUw3cNpjAugust 28, 2017
See more
After al-...Nah, actually, #JusticeForGilly now and forever:
Actually Bran, Gilly has known BUT NO ONE LISTENED TO HER #GameOfThrones #GameOfThonesfinale pic.twitter.com/2fZ0qVcLIsAugust 28, 2017
See more
Sam all like "I transcribed a text and I discovered..." IT WAS GILLY, BITCH. SHE FOUND THE SECRET. FUCK THE PATRIARCHY.#GameOfThronesAugust 28, 2017
See more
Honestly though can someone please give Gilly the damn credit/respect she deserves. #sheknewitfirst #GameOfThrones pic.twitter.com/lJeeAstVIeAugust 28, 2017
See more
Can we remember Gilly solved the show and men took credit #GameOfThronesAugust 28, 2017
See more
Sam takes credit for Gilly's work like every damn man #gameofthronesAugust 28, 2017
See more
Follow Marie Claire on Facebook for the latest celeb news, beauty tips, fascinating reads, livestream video, and more.
Celebrity news, beauty, fashion advice, and fascinating features, delivered straight to your inbox!
I'm the night shift at Cosmopolitan.com and a writer and reporter around the web. I spend my daylight hours playing music, crafting, cooking, scheming, and rearing my pet chameleon.