10 Things Every Woman Should Know About Football
A guide to football for female sports fans.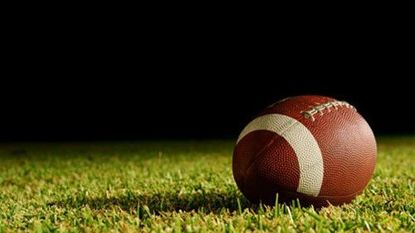 (Image credit: Stefan Klein/iStock)
By Erica Boeke, author of GameFace and blogger on Huffington Post and GoGameFace.com
Right now, I'm like a kid waiting for Christmas Eve. Except it's August. You see, the kickoff of the NFL season is huge for us die-hard sports fans. But, it's also a great time for NFL newbies to sink their teeth into the sport. Here are 10 things every woman should know as the season starts — both on the field and off.
ON THE FIELD
1. GET TO THE POINT. Know the basics. A touchdown is six points. An extra point is worth one (but teams can go for a two-point conversion, where they get another play to make it in the end zone, rather than kicking an extra point). A field goal is worth three points. And a safety (when a player with the ball is tackled in his own end zone) is worth two points.
2. THIN YELLOW LINE. The little yellow line indicates how far the team has to go to get a first down. And it works through the magic of television — the players cannot see it. They have also started indicating when a play is in the Red Zone — that means when the offense has possession of the ball at the 20-yard line or closer. It means there's a good chance that the offense is going to score soon. And no, the players can't see the red part either.
3. TRUE OR FALSE START? A false start is when a member of the offense moves before the play actually starts. Offsides is when a player on the defense moves before the play starts.
4. DOWN BUT NOT OUT. Say you hear the announcer say that it's "2nd and 10." This means that it's the second down and the offense has 10 yards to go in order to get a first down. There are four downs in total, so if it's 4th and 10, the offense will probably punt the ball. If it's 4th and inches, they might go for the first down. The risk is that if they don't get it, the other team gets the ball right then and there.
5. FLAG ON THE PLAY. A yellow flag on the play indicates that the referee is calling a foul on the play. We all have to wait on the edge of our seats to find out which player did what and when. If you see the coaches throw down a red flag, this is called a "coach's challenge," and it means that the team charged with the foul disagrees with the ref's call. If the coach tosses a red flag, the play is reviewed by the refs and if they reverse it — great: All is fine and the team is happy! If the play is reviewed and not reversed, the team that threw the red flag is charged with a time-out. Keep in mind that coaches can only throw a red flag in the first 28 minutes of each half. (In the last two minutes of each half, any questionable plays are automatically reviewed by the refs.)
OFF THE FIELD
1. PLAY TO THE CROWD. If you're at a bar or tailgate with a group of die-hard fans, now is not the time to ask questions like: "What does 'FG attempt' mean?" or "Can they see that yellow line on the field?" But the beginning of the season is the perfect time to sit back, have fun, and enjoy the pomp and circumstance of the NFL. Commit to watching this season and absorb all of the drama.
2. DO YOUR HOMEWORK. Take a few minutes to do some quick preseason homework. Check out the usual suspects for all of the nation's sports headlines. There are also great sites that focus on other elements of sports, besides stats. Visit gogameface.com or femmefan.com, or check out podcasts by the Fantoo Girls or ESPN's Play Ball! With Amanda and Melissa. They all cover sports from a girl's-eye view. Plus, the NFL puts on "Football 101: Workshops for Women" in cities all over the country.
3. FANTASY ISLAND. Try joining a You Pick 'Em or Salary Cap fantasy league. (I play in a Yahoo Sports salary cap league with my whole family.) They provide a fun, not-too-time-consuming way to get involved and stay on top of the games every weekend.
4. PREGAME FESTIVITIES. If you like entertaining as much as I do, make Sundays a regular gathering for you and your football-loving friends. Plan some fun pregame festivities, like a Madden video game tournament, or create your own temporary tattoos that declare your love of your team (or disdain toward the opposing team). For your game-day menu, go beyond chili and wings and create a menu inspired by the city your team is playing. Philly cheesesteaks...Chicago deep-dish pizza...Dallas BBQ...New Orleans muffulettas. You'll bring a whole new meaning to "devouring the competition"!
5. SHOW YOUR TRUE COLORS. Many people think that chicks love anything pink. Even pink jerseys. Me? I prefer to wear my team's true colors. If you love pink, go for it. But if you don't, look for cute, sporty clothes like Alyssa Milano's Touch collection, NFL's line with Reebok, or 5th & Ocean vintage tees...or some small indie spots with cute apparel, like Football Chicks Are Hot or perhaps our "I Watch Sports Like a Girl" tees. Whatever you do, don't be afraid to wear your heart — and your team spirit — on your sleeve!
Now... Are you ready for some football?!
Marie Claire email subscribers get intel on fashion and beauty trends, hot-off-the-press celebrity news, and more. Sign up here.