Will There Be a 'To All the Boys' 4?
Noah Centineo is all for it.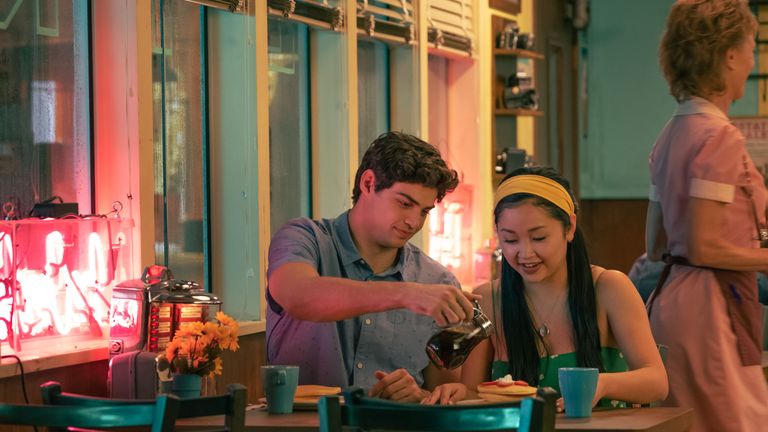 (Image credit: Katie Yu / Netflix)
This post contains spoilers for To All the Boys: Always and Forever. For the past few years, we've spent Valentine's Day with Lara Jean Covey and Peter Kavinsky—played adorably by Lana Condor and Noah Centineo, respectively—swooning over their unconventional high school love story. (Oh, you didn't meet your first love thanks to a letter mix-up turned fake relationship turned real relationship?) On Friday, the third and final installment, To All the Boys: Always and Forever, dropped on Netflix showing the couple parting ways (well, just physically) as they embarked on the next chapter of their lives. But does their sweet story end here?
Fans are eager to know if Lara Jean and Peter will continue on or if it's time to officially say goodbye to one of our favorite rom-com franchises. Here's everything we know about the possibility of a To All the Boys 4 on Netflix.
How does To All the Boys: Always and Forever end?
The third Netflix film follows Lana Jean and Peter during their senior year in high school, tracking all the usual major life events for teens: prom, graduation, having sex, and choosing where to go to college. Things get rocky when LJ gets rejected from Stanford and ultimately decides to attend NYU, threatening her relationship with Peter who is remaining on the west coast for college. Eventually, the pair decide to make long-distance work, and the movie ends with Lara Jean settling into her dorm room in New York City, excited for whatever adventures life throws her way.
Will there be a To All the Boys 4?
The short answer? Probably not, or at least no time soon. The films were based on author Jenny Han's trilogy—To All the Boys I've Loved Before, P.S. I Still Love You, and Always and Forever, Lara Jean—so there's currently no more material for Netflix to adapt into a fourth film.
Han also revealed to Marie Claire in a recent interview that she's already busy at work on new projects. She's penning a script for Shonda Rhimes's new Netflix anthology show Notes on Love (seems fitting), and she's also helping adapt her other YA novel, The Summer I Turned Pretty, into an eight-episode series for Amazon. (So don't fret, you'll still get your rom-com fix one way or another.)
"So it's kind of fitting that when one story ends, another one begins," Han told MC.
But never say never in Hollywood. Considering To All the Boys was a runaway success for the streaming giant (and made bonafide stars out of Condor and Centineo) Netflix could always hire a screenwriter to work on material for a fourth film. After all, the area is ripe for storylines: Lara Jean and Peter struggling with long-distance? Meeting other potential soulmates in college? The couple penning sweet love notes to each other all semester and reuniting over the holidays? We'd watch it all.
Will the cast return for To All the Boys 4?
It's hard to say considering there's no script for the actors to consider. But it's safe to say the young stars are all close and could be swayed if the project sprung up. In an interview with Variety in 2020, Centineo said he's in: "If Jenny Han writes a fourth book, sign me up!"
And in a now-deleted tweet, Han responded to Centineo's comment with a thinking face emoji, causing several other cast members to chime in. Condor tweeted, "Slow claps all around" and Ross Butler, who plays Peter's best friend in the movie, replied, "Here for it if there's 'za."
Until then, catch To All the Boys: Always and Forever streaming now on Netflix.
RELATED STORIES
As Marie Claire's senior news and culture editor, Neha oversees all things entertainment, pop culture, and current events from TV shows and movies we can't stop bingeing to celebrities we can't stop 'shipping. She loves a hot-take, has an extensive knowledge of award shows, and knows the astrological signs of everyone in the royal family and the 'Friends' cast. Before joining Marie Claire, she held positions at Glamour, Brides, Condé Nast, and Mashable, and is a graduate of the Columbia School of Journalism.