From Disregarded Models to Angry Influencers: A New Book Takes a Closer Look at the Fyre Fest Disaster
Read an excerpt from Hype: How Scammers, Grifters, and Con Artists Are Taking Over the Internet―and Why We're Following.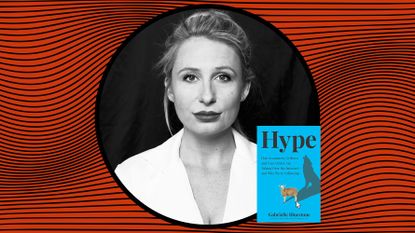 (Image credit: Victor Jeffreys II/Harlequin Books S.A./Hanover Square Press)
Summer of scam? That's so 2018. In her upcoming book, journalist Gabrielle Bluestone makes a case for the "golden age of grift," arguing that con artists like the infamous Anna Delvey or disgraced CEOs like Theranos' Elizabeth Holmes are not isolated incidents but, in fact, a shift in culture that continues to make unwitting suckers of us all.
Through the lens of Billy McFarland's failure of a music festival (Bluestone had unfettered access thanks to her Emmy-nominated work as a producer on Netflix's documentary Fyre) and interviews with questionable online personalities like Danielle Bernstein of @weworewhat, the book aims to discover why fraud seems to be more feasible than ever. "The more I looked into it, the more I realized I had found the perfect case study of how social media scams work—and the ways we, as consumers, have been enabling it," Bluestone says in press notes provided to Marie Claire. "So I started digging deeper and soon found a whole world of Internet grift that has seeped into every part of our lives."
Read an excerpt from the book, below. Hype: How Scammers, Grifters, and Con Artists Are Taking Over the Internet―and Why We're Following goes on sale April 6.
---
On November 19, 2016, McFarland flew out a team of Fyre employees and investors, including Fyre's chief talent officer, Ian Browne, talent booker Samuel Krost, head of marketing Grant Margolin, and investor John Bryant, to the Bahamas. Joining them aboard the private jet, tail number N827TV, with a minifridge full of specially requested fro­zen Snickers bars, were the former football player Jason Bell, and the models Alyssah Ali, Chanel Iman, Nadine Leopold, Daniela Lopez, and Shanina Shaik. The trip was memorial­ized in an infamous Mannequin Challenge video Shaik posted on Instagram.
"They would fly to the Bahamas every single weekend in private planes with models. Every weekend that I was trying to get in, he was like, 'Sorry, I've been to the Bahamas, we flew out,'" a former publicist recalled. "They were bring­ing girls and bling and renting yachts for at least six months doing all that promo."
"Meanwhile you've got Billy McFarland, who has rented this massive, 10,000-square-foot house that cost $50,000 a week, and he's chartered a plane that's going back and forth from Miami so that he can hook up with influencers," whis­tleblower Calvin Wells added.

The shoot had actually cost quite a bit more than $2 mil­lion, given all the sunken costs. For example, before the IMG models were confirmed for the infamous commercial, the Fyre team had booked a group of less-known women from a trio of second-tier agencies to appear as spokespeople. But no sooner had those models landed in the Bahamas than they learned their services were no longer required.
"They shuttled off all those girls to a neighboring island, where they felt very unsafe and totally ignored, and they wined and dined all the super A-list models that they got. And then they didn't pay the modeling agency," said a source with knowledge of the shoot. "They felt extremely betrayed by Billy, because he treated the girls so badly, you know? It was kind of a personal relationship, and he just very quickly forgot about that and then concentrated on the big girls. They were shuttled off to a neighboring island where accommo­dations were really bad. They said that there were no locks on the doors. They had nothing to do, and they heard that the other girls were being entertained on the big yachts, you know, the whole thing, and they were nothing."

Another Fyre employee disputed some of the details, say­ing that while they weren't ultimately used to promote the festival, most of the lesser-known models ended up having fun on the aborted shoot.
"A couple of models, one girl got offended, one cried and went home," he said. "But the other two or three said, 'This is the best time I've ever had, not really having to do work and coast in paradise.' And they got paid."
It was true—Fyre did eventually pay out their fees, even though they hadn't been required to film, but only months after the contracted shoot, and only after the Wall Street Jour­nal published an article questioning the festival's financial situation in early April 2017, according to a source familiar with the transaction.
The lower-tier models weren't the only contracted talent for that shoot who found themselves cast aside without warning—nor were they the only ones behind the scenes demanding payment on a signed contract with the threat of a lawsuit. Re­cords show the Fyre team had also offered the DJ and You­Tube personality Chantel Jeffries $50,000 to participate in the same shoot, only to cancel her at the last minute because the IMG models apparently refused to work with talent of what they considered lesser renown, a category that apparently in­cluded Insta-famous vloggers.
"People choose people, models, influencers in a vacuum without understanding the intricacies of the modeling world, because models apparently have reputational risk…they were concerned about being involved in anything to do with some random music festival," said a source who observed the con­tract breakdown. "And they were concerned for their higher-end IMG models' images to be associated with, let's just call her…a market DJ. She wasn't like a high-fashion model. She was more like, whatever. For whatever the reason it was, they didn't want it mixed."
At that point, and despite their signed contract, Fyre also decided to rescind their booking of Jeffries as a festival head­liner, apparently for the same reputational reasons. In an act of generosity, however, they had at least canceled Jeffries's contract well before she boarded a plane.

"Two days before the shoot I called Chantel's agent and informed her that we had to cancel her involvement. I had been working with IMG and had executed contracts with eight of their biggest models from Alessandra Ambrosio to Bella Hadid," Browne, the festival's head of talent, recapped in one email to McFarland's lawyer. "Accordingly, when I told the team at IMG that Chantel Jeffries would be joining the shoot, they unequivocally said that Chantel could not be part of the shoot since it would hurt all the other girls' brands and was not a proper fit at all. Chantel is known as an Insta­gram model and is not at the same level as the Victoria Secret Models [sic]. I conveyed this to the agent and offered $10K as a breakup fee."
In a subsequent email to Jeffries's management, however, McFarland described the cancelation as being "due to con­tractual reasons" and offered to throw in another $5,000 to­ward her fee.
"We would love to work together again in the future, and certainly have Chantelle [sic] and your team attend as complimentary VIPs to the event this spring," he emailed her team. "We're happy to offer $15,000 as an apology, and would ask Chantelle [sic] post the announcement Monday on social media."

When his offer was rejected, Fyre offered to instead pay her half her fee to DJ an after-party and promote the festival on social media—despite having just offered her a headlin­ing gig only a week prior.
Her team was duly unimpressed with Fyre's counteroffer.
"With all due respect, your client did not terminate due to reasons outside of its control. Fyre specifically chose not to move forward with Chantel for creative reasons. It wanted to replace Chantel with other talent. That very reason is why 'pay or play' provisions exist. If a studio decides to replace an actor in a picture with another talent for no reason other than pursuing a new direction, it pays out the actor," her legal team responded. "With respect to the duty to miti­gate, we have email documentation wherein Ian specifically instructed Chantel's agent to turn down a conflicting op­portunity days before we received the actual contract from Fyre. That opportunity was long gone once Fyre decided to terminate (approximately one day before Chantel was set to travel for the shoot)."
Ultimately, after weighing the costs of attorneys' fees that might arise in litigation, the Fyre team decided to settle with Jeffries for $45,000 in exchange for her doing…nothing. She never even posted about the festival.
"If you think about it, most of these people, high-fashion models, like Bella, they do, like, millions of dollars on these high-elevated brands. The point is, with Chantel, nobody had any knowledge of any backstory, that there would be any problem with mixing and matching people. Everybody was concerned about their own brand risk," a source with knowl­edge of the agreement explained. "So this whole Chantel thing, this is just an example of these people as brands, and people didn't want, let's say, don't put in, let's say, a Lambo­rghini with their perception of somebody who's more of a BMW."
If that sounds a bit chauvinistic, sources say that's because it absolutely was. Not only was there a constant stream of mi­sogynistic invective inside the Fyre offices, McFarland cared so little about the women in his employ that he would rou­tinely urinate with the office bathroom door wide-open—much to the consternation of his female employees.
"The amount of times they were talking about 'fucking bitches' in conference meetings was insane to me. It's a boys' club. They laughed about it. The girls felt uncomfortable. They cried a lot," said former Fyre Media employee Nyla Coffie, who left the company well before its implosion.
But the boys had their minds on other things. The Fyre Festival Orange Tile campaign kicked off on December 12, 2016. One by one, the four hundred influencers selected and vetted by Fyre started to upload the ambiguous orange square to their Instagram feeds.
Excerpted from HYPE: How Scammers, Grifters, and Con Artists are Taking Over the Internet—and Why We're Following. Text © 2021 by Gabrielle Bluestone. Permission to reproduce text granted by Harlequin Books S.A. and Hanover Square Press.

RELATED STORIES
Celebrity news, beauty, fashion advice, and fascinating features, delivered straight to your inbox!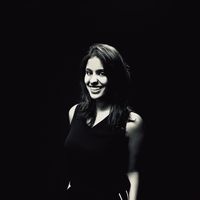 As Marie Claire's Entertainment Director, Neha oversees and executes strategy for all editorial talent bookings and culture coverage across the brand's print and digital entities, including covers, celebrity profiles and features, social takeovers, and video franchises as well as handles talent relations for MC's flagship summit, Power Trip. She's passionate about elevating diverse voices and stories, loves a hot-take, and generally hates reboots. She's worked in media for more than 10 years and her bylines about pop culture, film & tv, and fashion have appeared on Glamour, Vanity Fair, GQ, Allure, Teen Vogue, Brides, and Architectural Digest. She is a graduate of the Columbia School of Journalism.