MUSIC: What To Listen To Now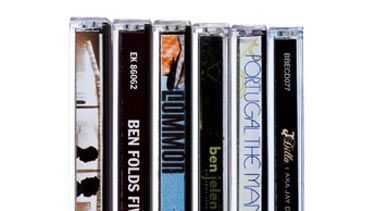 (Image credit: J. Muckle)
RAP FOR NON-RAP FANS:
FINDING FOREVER, Common (G.O.O.D Music/Geffen) With a little help from his friends, the melodic hip-hopper wins us over again. The sweet hooks of Dwele and D'Angelo complement the Chi-town native's smooth rhymes, while Kanye, will.i.am, and the late J. Dilla add '70s soul samples. DOWNLOAD NOW: "Southside"
BEST NEW SOUND:
CHURCH MOUTH, Portugal. The Man (Fearless Records) Alaska is the new Canada-at least as far as electro-retro pop-rock goes. Portugal. The Man reclaims the best parts of old genres-psych imagery from the '60s, guitars from the '70s, melodies from the '90s-and makes them its own. DOWNLOAD NOW: "Telling Tellers Tell Me"
MAINSTREAM INDIE:
EX-SENSITIVE, Ben Jelen (Custard) That emo soul! That Gavin Rossdale hair! That Police-y bass line! If you're a Top 40 fan, let this be your indie primer. Singer-songwriter Ben Jelen's neat orchestral pop will keep his second effort at the top of your playlist. DOWNLOAD NOW: "Where Do We Go?"
PARTY SOUND TRACK:
MEN'S NEEDS, WOMEN'S NEEDS, WHATEVER, The Cribs (Warner Bros.) The British garage-rocking brothers offer up the year's highest-energy rock tunes this side of punk. With Alex Kapranos producing, this CD is the closest thing you.