It Was a Girls Night Out... Literally
All smiles at the Season 3 premiere of the HBO cult favorite.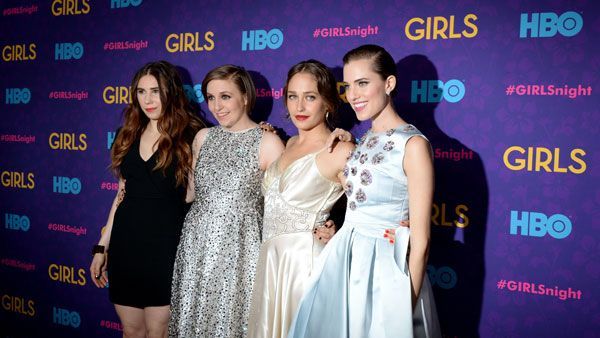 (Image credit: Archives)
NYC's hippest gathered at Lincoln Center on Monday night to celebrate the upcoming third season of the HBO hit, Girls. After two seasons of heartbreak, awkward sex, unemployment, and a short episode of OCD, we're pumped to see what happens next (and how we can continue to compare it to our own lives over brunch).
Lena Dunham spoke to ABC's Good Morning America about what fans can expect. "Hannah is in sort of a better place than we've ever seen her before. She's in a committed relationship, she has a book deal, and she's promised to really put in the work as opposed to just sort of acting as though wanting to be a writer is the same as being a writer," Dunham said. "But, of course, this is Girls, so things can't stay very good for very long."
While the celebs were celebrating in NYC, HBO hosted eight "Girls Night Out" events in different cities across the U.S., which included a live feed of the premiere red carpet and a sneak peek at some of the upcoming season.
The ladies pose for the paps at the Jazz at Lincoln Center.
Girls just wanna have fun! Get it?
Lena Dunham
Allison Williams
Jemima Kirke
Zosia Mamet
And... Karlie Kloss flashing subtle sideboob for good measure.
Related Stories:

All 5 Parts of the Beyoncé Documentary are Here, Hooray!


A Novice's Guide to the Most Important Day in Online Dating


2013 Was a Rough Year for Abortion Rights


Blue Ivy Carter is Our Newest Style Icon (PHOTO)

Follow Hallie Gould on Twitter.