'Bachelor in Paradise' 2022: Everything We Know
There's a lot going on when it comes to 'Bachelor in Paradise' this year—but we probably won't get Lil Jon back.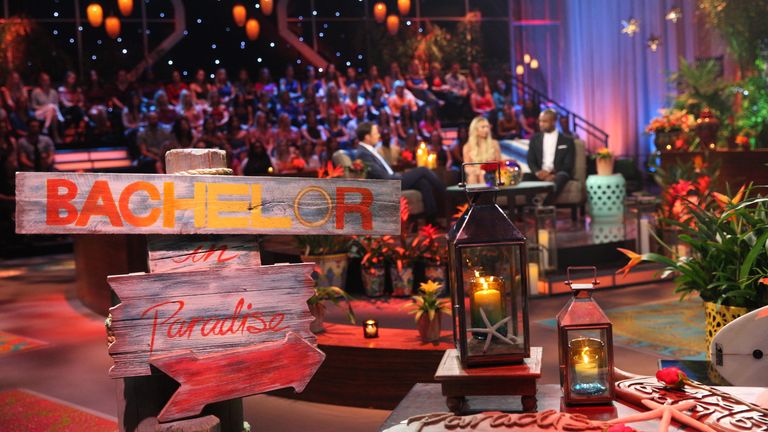 (Image credit: Getty)
Unmistakably the most unhinged chapter of an already unhinged franchise, Bachelor in Paradise has it all: sun, sea, and dozens of extremely attractive people on the hunt for love and/or Instagram followers. Last year's Paradise was particularly out of control, thanks to the record number of contestants who showed up on the beach, many of whom were greeted by Lil Jon, Lance Bass, Titus Burgess, and David Spade (yes, really). How can ABC possibly outdo last year's season—which was light on viewership but heavy on drama—I hear you ask? (Perhaps I'm just hearing myself ask.)
Well. In spite of rumors in the spring that ABC might kill this chapter of the franchise, the network ultimately decided to renew Bachelor in Paradise for an eighth season. This year's season will likely air later than in past years, but there's no doubt about it: We're going back to Mexico, and everyone will get a second—or third, or fourth, or fifth—chance at said love and/or Instagram followers.
When would Bachelor in Paradise air?
Bachelor in Paradise typically airs in late summer. Most seasons of Paradise have run from mid-August through to mid-September, although last season ran all the way 'til October (like I said, a lot of contestants, a lot of drama). But the upcoming season of The Bachelorette, featuring Gabby Windey and Rachel Recchia, will hit our screens in July, which is unusual (most Bachelorette seasons start in May). That Bachelorette season will likely run through September, essentially taking Paradise's typical slot, so you can expect to see Paradise air in about October.
In spite of all of the unhinged-ness, Paradise is by far the most enjoyable edition of the franchise, mostly because most of the franchise's tenets—chastity until marriage or Fantasy Suites; strong religious undertones; the right reasons—are thrown out of the window. Basically, everyone just gets drunk on the beach.
Who will host Bachelor in Paradise?
For a long time, that wasn't clear. When Jesse Palmer was announced as Bachelor host last fall, Variety reported: "Sources say that hosting format for future seasons of Bachelor In Paradise, which used to be led by Harrison, is still in flux."
Paradise is a very different beast from Bachelor and Bachelorette, both in format and in tone, which is likely why likable former contestant Wells Adams was promoted to master of ceremonies in the last, Chris Harrison-less season of Paradise. Also why they brought in Lil Jon, David Spade, Titus Burgess, and Lance Bass. (I'm still not over that, you guys.)
But in May, the franchise formally named Palmer the host of the 2022 edition of Paradise—a move that suggests that Palmer will host all of the franchise's iterations going forward. It also noted that Adams will serve once more as bartender, a demotion from his "master of ceremonies" role last year.
Who would be on 'Bachelor in Paradise'?
We got plenty of potential Paradise-rs from Clayton's cast, since the contestants hand-picked to go to Mexico tend to be those who made a splash (geddit?), for better or for worse. Among others, it's easy to imagine Shanae Ankney, Serene Russell, Teddi Wright, Sarah Hamrick, and Mara Agrait showing up on the beach. From Michelle's decidedly more dignified season, her final three will likely be asked to make an appearance: Joe Coleman, Brandon Jones, and Rodney Mathews, in addition to her so-called "villains" Peter Izzo and Jamie Skaar. Jones, for his part, replied to a question about BiP via Instagram: "Uh yeah, you know, vacation with all the homies. Fall in love. Why not?"
Speaking on the "Talking It Out With Bachelor Nation" podcast, Andrew Spencer hinted he might be heading to the beach, too. After Andrew's cousin and fellow Bachelor star Clay Harbor tweeted that Teddi and Andrew should date, Andrew responded: "I have not met Teddi yet, but I've heard great things about her, obviously. She is one of the girls I'm definitely hoping to see on the beach in Paradise if I were to go or she were to go." He added: "I'd like to see Teddi, Serene and Eliza on the beach, and from an older season Jasmine, who recently became single from Peter's season."
Others aren't so sure. Ben Smith, from Tayshia's season, wrote "Nah, girl" on Instagram when asked if he'd be joining the cast—in spite of rumors that Teddi might be interested in him. Demi Burnett said, "I cannot go on Bachelor in Paradise again" when asked, adding, "Also, I'm way out of their league."
I'll keep this post updated, because you know I'll be refreshing my Google alert, so check back for updates.
Jenny is the Director of Content Strategy at Marie Claire. Originally from London, she moved to New York in 2012 to attend the Columbia Graduate School of Journalism and never left. Prior to Marie Claire, she spent five years at Bustle building out its news and politics coverage. She loves, in order: her dog, goldfish crackers, and arguing about why umbrellas are fundamentally useless.