The 30 Best Movies on Hulu Right Now
From 'Fight Club' to '10 Things I Hate About You.'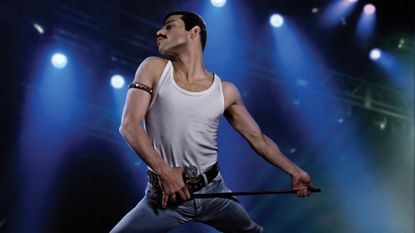 (Image credit: Moviestore Collection Ltd / Alamy Stock Photo)
Marie Claire Newsletter
Celebrity news, beauty, fashion advice, and fascinating features, delivered straight to your inbox!
Thank you for signing up to Marie Claire. You will receive a verification email shortly.
There was a problem. Please refresh the page and try again.
When it comes time to decide on a movie to watch, you likely head to one of the two longest-standing streaming services: Netflix and Hulu. Both platforms launched in 2007, so they've been around longer than those low-rise cargo pants currently hanging in your closet. Sure, Netflix may have many of the best movies of all time in their library—but Hulu arguably has just as good of a selection.
So if you tend to waste time perusing through the endless movies on Netflix, HBO Max, and Amazon Prime, might we suggest heading straight to Hulu instead? The streamer has an impressive movie library filled with Oscar winners, recent blockbusters, and everything in between. To make your movie night easier, we scanned Hulu's extensive film offering to bring you this ultimate list of the must-watch movies on the streamer. At Marie Claire, we love a good rom-com, so expect to see classics like 10 Things I Hate About You and You've Got Mail. But this list also has something for everybody, whether you're in the mood for a tearjerker or a heart-pounding action flick.
Ahead, you'll find the best movies to stream on Hulu right now ordered by genre. And don't worry—these movies are all included in Hulu's most basic plan so you won't be needing any add-ons (i.e. Starz, Showtime, Live TV, etc.) to catch these films.
Best Action Movies on Hulu
'The Dark Knight'
There are many iterations of the Caped Crusader throughout movie history, but not as many hold up outside the superhero genre as well as The Dark Knight does. Christain Bale nails his performance as the famous masked vigilante, but the real star is Heath Ledger. Ledger's Oscar-winning performance as The Joker will chill you right to the bone. In our eyes, he's the best Joker there is, hands down.
'Independence Day'
What's considered scary is different for everyone. Personally, the thought of aliens invading our planet is particularly nightmare-inducing, so I was shook to my core the first time I watched Independence Day. The sci-fi thriller sees aliens invade Earth and destroy just about every major city in the world, then on July 4, aka Independence Day (get it?), the humans start to fight back. Although this film is technically more of an action film than horror, its premise is still scary enough to get your heart pounding.
'Spider-Man'
Just like Batman, there have been plenty of Spider-Man adaptations over the years and everyone has their personal favorite. While Tom Holland's go at the web-slinger is hugely popular as of late thanks to Marvel blockbusters, Sam Raimi's original version holds up as a comic-book film. Tobey Maguire stars as Peter Parker, a nerdy high school student who grows superpowers after being bitten by a radioactive spider. Sure, the dialogue is cheesy at times but that's what makes Maguire's Spider-Man charming, plus the action scenes are arguably just as good as the new Marvel iterations.
'Prey'
For those that were (rightly) terrified of 1987's Predator, Prey is the fresh take that fans will enjoy just as much, if not better than the original. Set about 300 years before the first Predator film, this Hulu original follows a skilled warrior in the Comanche Nation, Naru (Amber Midthunder), who sets out to protect her tribe against an unseen danger. Little does she know, however, she's hunting one of the first highly evolved Predators on earth. Not only is Prey beautifully shot, but features intense battle scenes that action fans will eat up.
Best Horror and Thriller Movies on Hulu
'Fight Club'
You know those movies when you think you're following along and then the ending is revealed and you're left questioning everything you just watched? Fight Club is one of those movies. On its surface, the film is about an unnamed narrator (Edward Norton) who meets a soap maker (Brad Pitt), and the two form an underground fight club for fellow men to take out their aggressions. However, on the second or even third watch, you'll find that this thriller is much less about the actual fight club and more about life's mundanity.
'Black Swan'
Black Swan is a trippy foray into the psychological pressures ballerinas face and definitely made me second guess my childhood dream of becoming a pro dancer. The thriller sees Natalie Portman in a career-defining performance as Nina, a dancer obsessed with nailing the prima ballerina spot in "Swan Lake" but is forced to compete with newcomer, Lily (Mila Kunis). Soon, Nina starts to spiral and it's fascinating to watch. You have to see how Portman nabs the Best Leading Actress Oscar with her performance.
'The Blair Witch Project'
The Blair Witch Project did what very few horror movies did well in the '90s—it made you believe what you were seeing could actually be real. Set to imitate a documentary, the film follows a group of college students who are researching a small town's legendary killer, the Blair Witch. Soon the group loses their way in the woods and things start to get creepy, fast. Sure, The Blair Witch Project may not be the goriest or eeriest horror film out there, but the real terror comes from what you imagine occurs off-screen and the realness you feel thanks to the film's unique "found footage" style.
'Fresh'
Don't be fooled by this film's trailer—it is not your run-of-the-mill rom-com. What starts off as a boy-meets-girl story quickly takes a dark turn when an unsuspecting man named Steve (Sebastian Stan) reveals his true psychopathic tendencies. For a thriller, Fresh has a surprising amount of humor, albeit a bit twisted, but still funny nonetheless. It's also a smart and scary take on the horrors of modern online dating.
Best Romance Movies on Hulu
'10 Things I Hate About You'
10 Things I Hate About You should be required viewing for anyone who loves a teen comedy. It's got all of the elements that make up the best rom-coms: hilarious dialogue, the fake-dating trope, an epic dance scene, and a moving declaration of love. Plus, it's got a young Heath Ledger playing the bad boy who's lowkey deep and romantic. Need we say more?
'Palm Springs'
Another Hulu original, Palm Springs manages to hit on the same feeling of boredom and dread from the pandemic without taking away from its comedy. Two guests at a wedding (Andy Samberg and Cristin Milioti) are forced to relive the same day over and over again à la Groundhog Day. It surprisingly tackles existential issues while offering a fresh take on the rom-com.
'You've Got Mail'
Enemies-to-lovers might just be the best trope out there, and since You've Got Mail falls into the category, it's one of our favorite rom-coms. Written by the genre queen Nora Ephron, You've Got Mail follows two rival book store owners (Tom Hanks and Meg Ryan) who fall in love anonymously over the internet. The chemistry between Hanks and Ryan is unlike anything else and the film will have you missing the days of AOL Instant Messenger.
'My Big Fat Greek Wedding'
My Big Fat Greek Wedding deals with something just about everyone can relate to—the moment you decide to introduce your significant other to your family. Except in this film, Toula (Nia Vardalos) has to introduce her fiancé (John Corbett) to her overbearing, very Greek, and very large family. The situation would be nerve-wracking for anyone and it's hilarious to watch it play out onscreen. This feel-good movie features a ton of laugh-out-loud moments.
'Portrait of a Lady on Fire'
For anyone that enjoys the frills and thrills of a good period piece, Portrait of a Lady on Fire is right up your alley. This French film paints a lovely picture of the love between an artist and their muse when a young aristocratic daughter falls for the female artist assigned to paint her wedding portrait. The film will drop you right into 18th-century France and you'll be left reeling from the stirring romance long after the credits roll.
Best Dramas on Hulu
'Bohemian Rhapsody'
Whether you love them or hate them, biopics can reveal a lot about famous people. Bohemian Rhapsody is one such biopic that dives into the rise of singer Freddie Mercury and Queen, aka one of the greatest rock bands of all time in case you didn't know. As you might expect, there's lots of sex, drugs, and rock n' roll, but the film also reveals a fascinating side to Mercury that the public didn't get a chance to see up close. Rami Malek transforms into the eccentric singer and delivers a career-topping performance, which understandably wins him his first Oscar.
'I, Tonya'
I, Tonya tells the true life story of figure skater Tonya Harding which seems to be too crazy to actually be true, but it is. Margot Robbie takes the helm of this dramedy as Harding, the skater whose world comes crashing down when her ex-husband conspires against a fellow skater. Her rising stardom and career are tarnished forever thanks to the scandal but you'll somehow find yourself sympathetic to Harding, whether you believe she was involved in the conspiracy or not. Robbie's performance as Harding only cements her status further as one of this generation's best new talents.
'Parasite'
You may think you know what you're getting into when you press play on this Korean drama, but by the end of the film, your jaw will be on the floor. The film, which is the first foreign language film to win the Oscar for Best Picture, follows the complicated relationship between the wealthy Park family and the poor Kim family. Eventually, the Kims plan their way out of poverty by scamming their way into the Park's household as servants, but things get out of hand quickly in order to keep up their appearances. Writer and director Bong Joon-ho expertly builds tension and drama that topples in a surprising moment.
'The Eyes of Tammy Faye'
The Eyes of Tammy Faye provides an intimate look at the rise and fall of controversial televangelist Tammy Faye Bakker and her husband Jim. As fascinating as it is to see Tammy become a beloved religious icon, it's even more fascinating to see her empire come crashing down from financial scandals. Come for the insanely transformative makeup and hairstyling and stay for Jessica Chastain's Oscar-winning performance.
'The Social Network'
Directed by David Fincher, The Social Network dramatizes the rise of Facebook (ever heard of it?) and its creator Mark Zuckerberg, while the now-billionaire was just a student at Harvard. The film has a stacked cast of characters—Andrew Garfield as Zuckerberg's cofounder Eduardo Saverin and Justin Timberlake as Napster founder Sean Parker to name a few—who all throw wrenches in Zuckerberg's plans. It's a must-watch to see the context surrounding one of the most successful and problematic institutions of our time.
'Hustlers'
With heist films predominately featuring men as the stars, it's refreshing to see women take the lead in a crime film, especially with Jennifer Lopez at the helm. J.Lo stars as Romana, a high-earning stripper who takes a new dancer named Destiny (Constance Wu) under her wing. Then the 2008 economic crisis happens, and the girls decide to play a little dirty with their big-wig Wall Street clients to keep their profits up. With a career-best performance and quite possibly the best dance scene in any movie, ever, many thought that Lopez was snubbed from an Oscar nom. Luckily you can stream Hustlers right now and decide for yourself.
'The Hate U Give'
Based on the bestselling YA novel by Angie Thomas, The Hate U Give follows Starr Carter (Amandla Stenberg) a student caught between her mostly white and wealthy prep school and the mostly black poor neighborhood she lives in. Her world then comes crashing down when she sees her best friend shot and killed by a police officer. While the film deals with hefty topics, it's an incredibly timely and important watch.
'Cast Away'
Tom Hanks' entire filmography is impressive and it would be a challenge, to say the least, to pick out his best work. But one title that certainly stands out among the many is Cast Away. Hanks stars as a FedEx exec named Chuck who becomes the sole survivor of a plane crash in the Pacific Ocean. As time goes on and Chuck becomes more desperate to leave his deserted island, his sanity slowly starts to slip, as we see when he makes a volleyball aptly named Wilson his new bestie. It's an emotional and devastating story that's almost completely carried on the back of Hanks, who earned an Oscar nom for his performance.
'127 Hours'
Stories of survival are not for everyone–they usually feature people in terrifying situations. But if that kind of thing doesn't make you squeamish, 127 Hours should be on your radar. It tells the story of mountaineer Aron Ralston who becomes trapped on a hike when a huge boulder lands on his arm. He's trapped for—you guessed it—127 hours before he's forced to make the decision of either amputating his arm and hopefully making it back to civilization or starving to death under the boulder. It's a pretty gruesome tale, but an inspirational one at that, made all the more unbelievable given that it's a true story.
'Milk'
Milk is yet another biopic to make this list and it's well-deserved. The drama tells the real-life story of Harvey Milk (Sean Penn), America's first openly gay man elected to public office. In the '70s, the country was not as forgiving of a place for those in the LGBTQ+ community, so Milk has his fair share of troubles and ultimately meets a devastating end. Milk gives viewers an insightful peak into an important part of history not covered in the textbooks, and holding it all together is a powerhouse performance by Penn.
'Moneyball'
Sports movies aren't everyone's cup of tea, but Moneyball somehow manages to take a niche topic and turn it into a smart and witty film. Brad Pitt stars as Billy Beane, the manager of the Oakland A's who wants to reinvent his team by using computer-generated analyses to sort out recruits. The plot may sound dense, but you can definitely appreciate the film's clever script and performances even if you're not a baseball fan.
'The United States vs. Billie Holiday'
The United States vs. Billie Holiday is a must-watch drama for fans of history and jazz music alike. The film follows the true story of legendary jazz singer, Billie Holiday (Andra Day), and the government's operation to use her as a pawn in their effort to racialize the war on drugs. Day absolutely dazzles as Holiday and earns an Oscar nomination for her performance, which is all the more impressive given that this is her first leading role.
'Philadelphia'
Courtroom dramas aren't all a snoozefest, especially if Denzel Washington and Tom Hanks are the leads. Philadelphia sees Hanks as a man with HIV who is fired from his law firm job and decides to go to court with a small-time lawyer (Washington). It's one of the first major Hollywood films to tackle the disease and it does so with a great cast and sensitive directing.
Best Comedies on Hulu
'Booksmart'
There's been plenty of coming-of-age comedies over the years, but Booksmart manages to freshen up the genre. The film stars Beanie Feldstein and Kaitlyn Dever as two high school seniors on a mission to attend an epic party before they leave for college. The chemistry between the two is electric and hilarious to watch play out on screen. Overall, Olivia Wilde's directorial debut is a must-watch for those that love teen comedies.
'The Royal Tenebaums'
Wes Anderson has an eccentric directorial style that's clear in all of his movies, but especially in The Royal Tenebaums. This dramedy follows a New York elite family who all come together as adults when the father (Gene Hackman) wants to right some wrongs. All three children are exceptional in their own right, but no one really notices thanks to their father's scandals. Once the family gets together, hilarity ensues as each family member's unique personalities clash with each other.
'Napoleon Dynamite'
This indie became an unexpected hit thanks to so many iconic quotes and comedic characters. It follows an awkward high school teen and his strange family life as he helps out a friend to become class president. Just about every scene provides absurd hilarity as each character delivers their lines with deadpan seriousness. The dialogue is the real comedy gold here thanks to lines like, "Knock it off Napoleon, make yourself a dang quesadilla!"
'Big'
Tom Hanks has yet another cant-miss movie on Hulu (we told you he has an impressive filmography) and it's 1988's Big. The comedy hits on a well-known trope in movies when 12-year-old Josh makes a wish to be "big" and turns into an adult (played by Hanks) overnight. Josh is forced to face the harsh realities of adulthood like a career and love life and is soon wishing he was young again (don't we all?). Yet again, Hanks is moving and irresistibly funny in the role that won him his first Oscar nom.
Celebrity news, beauty, fashion advice, and fascinating features, delivered straight to your inbox!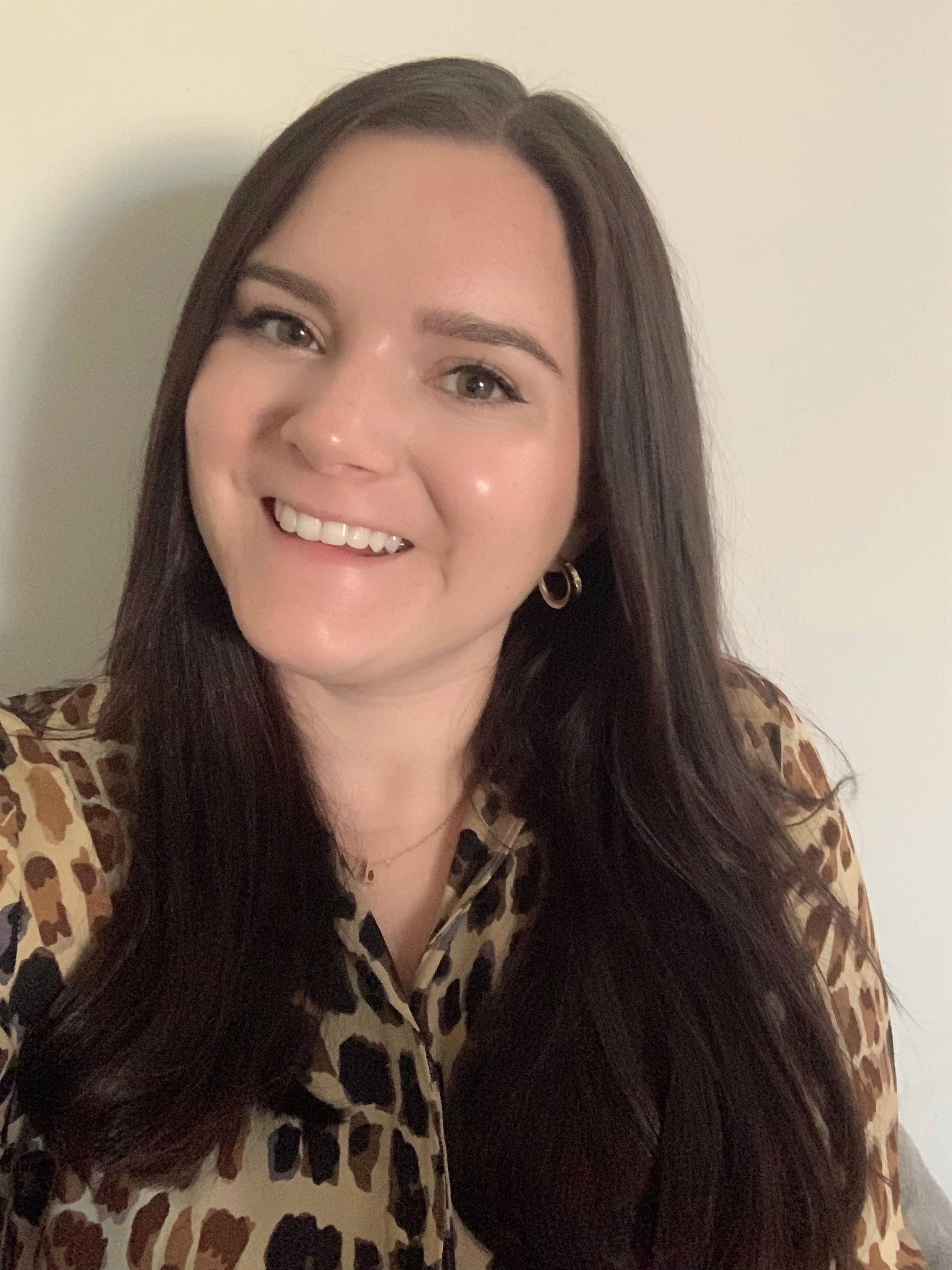 Brooke Knappenberger is Contributing Writer at Marie Claire, where she writes across the board from fashion and beauty to books and celebrities. As a pop culture junkie, Brooke obsessively consumes and writes about the latest movie releases, streaming TV shows, and celebrity scandals. She has over three years of experience writing on fashion, beauty, and entertainment and her work has appeared on Looper, NickiSwift, The Sun US, and Vox Magazine of Columbia, Missouri. Brooke obtained her Bachelor's Degree in Journalism from the University of Missouri's School of Journalism with an emphasis on Magazine Editing and has a minor in Textile and Apparel Management.