Editors handpick every product that we feature. We may earn commission from the links on this page.
The Best Poetry Collections of 2019 That Will Transport You
"A poet can survive everything but a misprint." —Oscar Wilde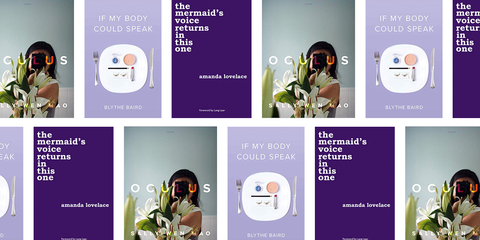 Courtesy / Design by Morgan McMullen
With so-called "Instagram poetry" taking over social media, we're reminded that poetry isn't just about trying to read between the lines and wondering if that tree growing is a metaphor for puberty, or something. Nah—in 2019, poetry is cool again, and that's a good thing. From new works by Amanda Lovelace and Morgan Parker, we've got the best new poetry books coming out in 2019.
This content is created and maintained by a third party, and imported onto this page to help users provide their email addresses. You may be able to find more information about this and similar content at piano.io